So if we're not much mistaken Halloween is almost upon us either that or we're missing some pages from the office calendar. Anyway 1978 saw the release of John Carpenter's horror hit Halloween which at the time was the most successful independently produced horror film ever until The Blair Witch project came along. Now we're getting a new Halloween trailer.
Since the first film and its iconic villain Michael Myers there have been by our reckoning seven films plus two reboots by Rob Zombie and now there's another film. This new film has the direct involvement of John Carpenter who produces but leaves the directing to David Gordon Green. Perhaps most bizarrely one of the films writers is Danny McBride better known for his comedy although he was recently seen as the Captain in Alien Covenant another reboot which fell flat at the box office.
The Halloween franchise has a chequered history with the third film having nothing whatsoever to do with the rest of the franchise and an attempted reboot in 1998 when Jamie Lee Curtis returned for Halloween H20 before Rob Zombie attempted to relaunch it with his 2007 remake.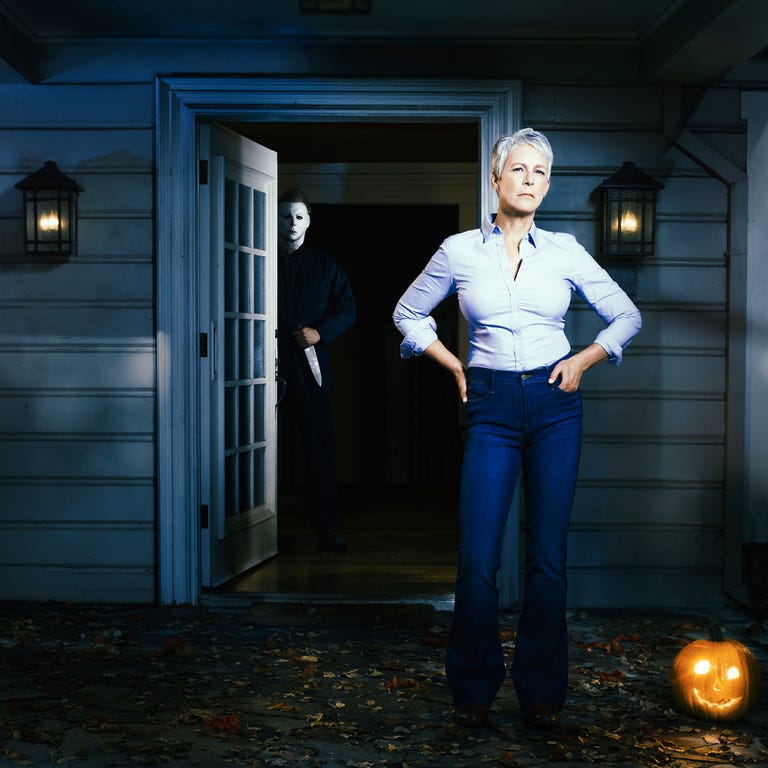 Once again Jamie Lee Curtis returns but this time the Halloween trailer has the franchise ignoring every other film after the original
The new Halloween trailer has Jamie Lee Curtis return to her iconic role of Laurie Strode, who comes to her final confrontation with Michael Myers – the masked figure who has haunted her since she narrowly escaped his killing spree on Halloween night four decades ago. Now an incarcerated Myers is visited by a British documentary crew and when a prison transport bus carrying him crashes, he escapes, finds the mask and begins a new reign of terror.
Also appearing are Judy Greer and Andi Matichak her daughter and granddaughter respectively.
The film is planning an October 19th release just in time for…um….urrr…no, it's gone.
Here's the trailer…….