That Donald Trump is the leader of the US, that Kevin Spacey, suspected of a string of sex offences is  bizarrely now unable to play the president in a TV series, that the Shadow Deputy Prime Minister Diane Abbott is about as effective as the sell by date on food labeling just show that the world has got a little stranger. And in true AnyGoodFilms shoehorned link style it brings us to The Little Stranger, a sort of drama-horror-mystery starring Domhnall Gleeson.
Gleeson is Dr Faraday , son of an servant who worked at a crumbling mansion where he is called to attend to a young maid working there for the Ayres family only to find that the maid is terrified of something in the house.  It's hardly surprising when the Ayres family comprises of a strict matriarch (Charlotte Rampling) a  disfigured, limping son Roderick (Will Poulter) and possibly the most normal of the lot Carline (Ruth Wilson) with whom the Dr becomes romantically linked.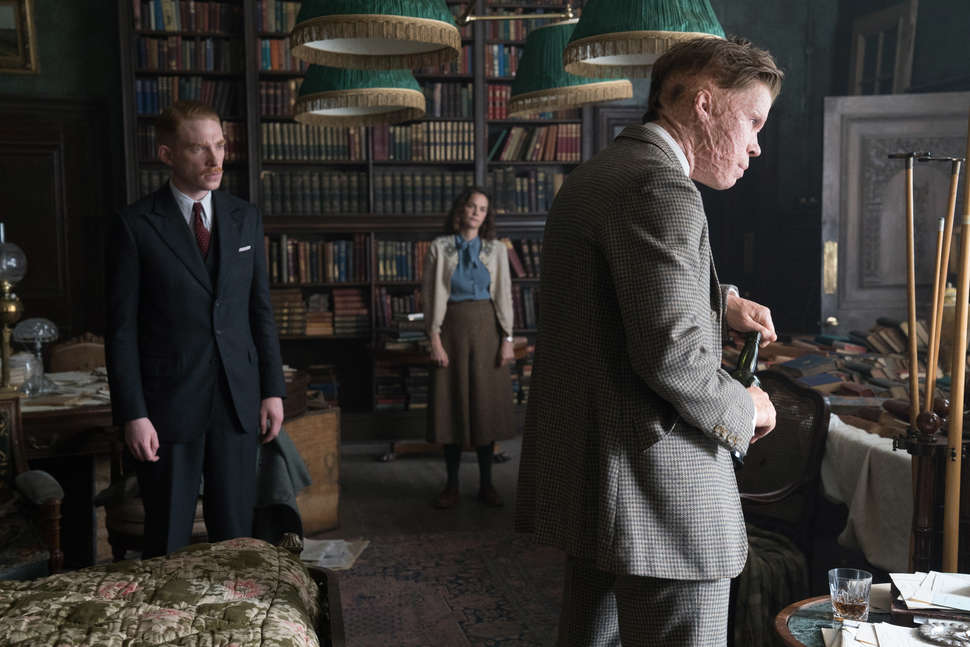 Conflicted by his own upward move through the class system it's that upstairs / downstairs theme that is at the centre of the film as Faraday explores via a series of flashbacks just what it is about the house that is causing so much fear and to that end The Little Stranger owes much to 'The House on Haunted Hill' which is no bad thing.
Based on the novel by Sarah Waters it has a decent cast with Gleeson's clipped accent and moustache sounding and looking like he's desperately trying to repress the urge to go on a killing spree but proving once again how versatile he is. Unfortunately it does waste Will Poulter in a role that's incidental and has him looking like a prototype early twentieth century DeadPool . Having been so good in so many films, the recent 'Detroit' unjustly overlooked by the Oscars for his performance and that he is really leading man material. Directed by Lenny Abrahamson this is a move away from oddities like 'Frank' and Oscar winning 'Room' to slightly more traditional fare and though there are some effectively eerie moments it is less satisfying.
Here The Little Stranger trailer…..