Whilst Clint Eastwood's last film The 15:17 from Paris was a major disappointment his next film looks a whole lot better if The Mule trailer is anything to by. Better still is Clint's return to being in front of the camera taking the lead role. This is the first time he's taken a lead role since 2008's great 'Gran Turino' which he said would be his acting swansong apart from a role he had in 2012's 'Trouble with the Curve.
The Mule trailer has Clint as Earl Stone, a World War II veteran in his 90s who is broke, alone, and facing foreclosure of his business when he is offered a job as a drug courier for a Mexican cartel. After being assigned a menacing handler, Stone also attracts attention from DEA agent Colin Bates (Cooper) and is based on the true story of 87 year old Leo Sharpe.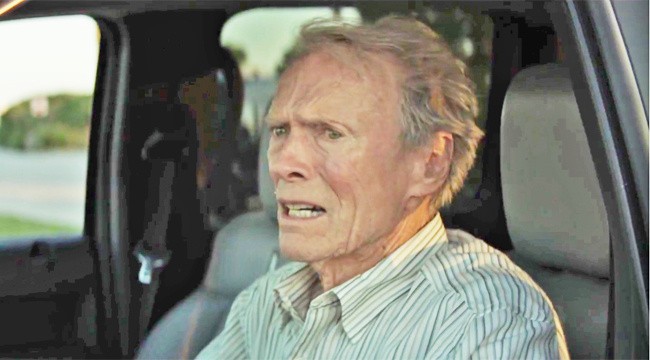 It's great to see him back in front of the camera despite now being 88 years old and we can't think of anyone that's still acting and directing at that age and he's been releasing a film almost every other year for decades. But Eastwood is renowned for his economy of shooting and keeping on schedule and under budget. That said The 15:17 from Paris cost $30m and only made $57m worldwide,  a big drop compared to the Tom Hanks starrer Sully which cost $60m and went on to make four times that internationally.
From The Mule trailer he's out together an impressive cast. Aside from Cooper who's riding high on the acclaim for A Star is Born he's also cast Diane Wiest, Michael Pena, Laurence Fishburne, Clifton Collins, Jr., and Taissa Farmiga.
The Mule is released on 14th December in the US with no release date confirmed for the UK at present.
Here's The Mule trailer…….