The late Prince, the purple preening, pint sized, pork sword plundering pop star who often ploughed his purple headed warrior into ladies love muffins is about to have another film made about his exploits. This time its about a PR stunt that went slightly awry way back in 1986 when Warner Bros. Pictures came up with the idea of a competition to  draw attention to Prince's Purple Rain follow-up feature film, "Under The Cherry Moon" (which frankly was a load of cobblers).
The idea for the film came a story in The Daily Beast called, "When Prince Made a Chambermaid His Queen for a Day". although the film will ultimately be titled Queen for a Day.  In conjunction with MTV the idea for Queen for a Day was to  run a contest where the 10,000th caller would get to have the film's premiere in the winner's hometown. After the premiere the winner would then have a concert toplined by Prince and The Revolution.
That 10,000th winner turned out to be hotel maid Lisa Barber from Sheridan, Wyoming.  and the film will deal with both her and the female Manhattan PR exec responsible for the event which changed both their lives. Elizabeth Banks, who seems to be all over the movie news at the moment is set to both produce and star. As to who will play the purple swordsman …well it will be …..no one. Instead it is said that his presence will be felt throughout the film  rather than appearing in it.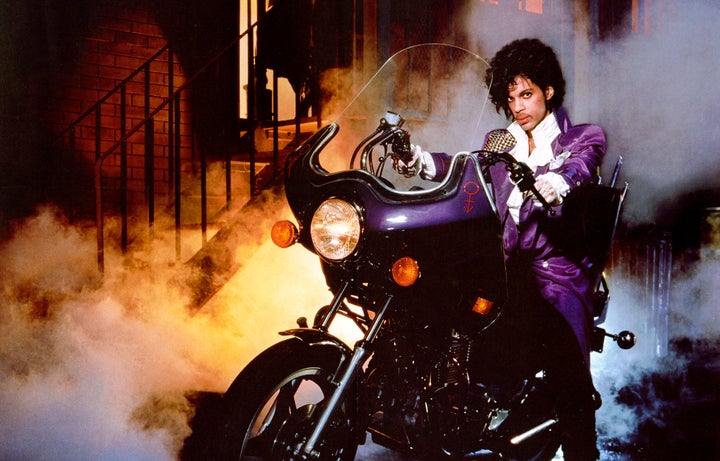 Now we always liked Prince and there's already a documentary in production about his Princeliness but the rumours around his lifestyle are legion so this should be good fun especially if Banks is involved.
After the half decent Purple Rain Prince made Under the Cherry Moon and finally Graffiti Bridge. Mercifully he didn't make any more films.