Nearly thirty years since the release of his last feature film, the maverick director Richard Stanley has made a triumphant return with the hallucinogenic sci-fi horror COLOUR OUT OF SPACE blu ray. Adapted by Stanley, from the novel by fantasy horror maestro H.P. Lovecraft and intended as the first of a 'Dunwich Horror' trilogy, COLOUR OUT OF SPACE stars Nicolas Cage (Mom & Dad) and Joely Richardson (Red Sparrow) and comes to Blu-ray, DVD & Digital on 6th April 2020.
The Gardner family have recently moved out of the city to start a new life on a farm, living off the grid and raising alpacas in rural tranquility. That tranquillity is shattered when a meteor lands in their front yard unleashing an extra-terrestrial pathogen. The mysterious meteor seems to melt into the earth, infecting both the land and the properties of space-time with a strange, otherworldly colour. To their horror, the Gardner family discover that this alien force is gradually mutating every life form that it touches…including them. We've got a full disc review HERE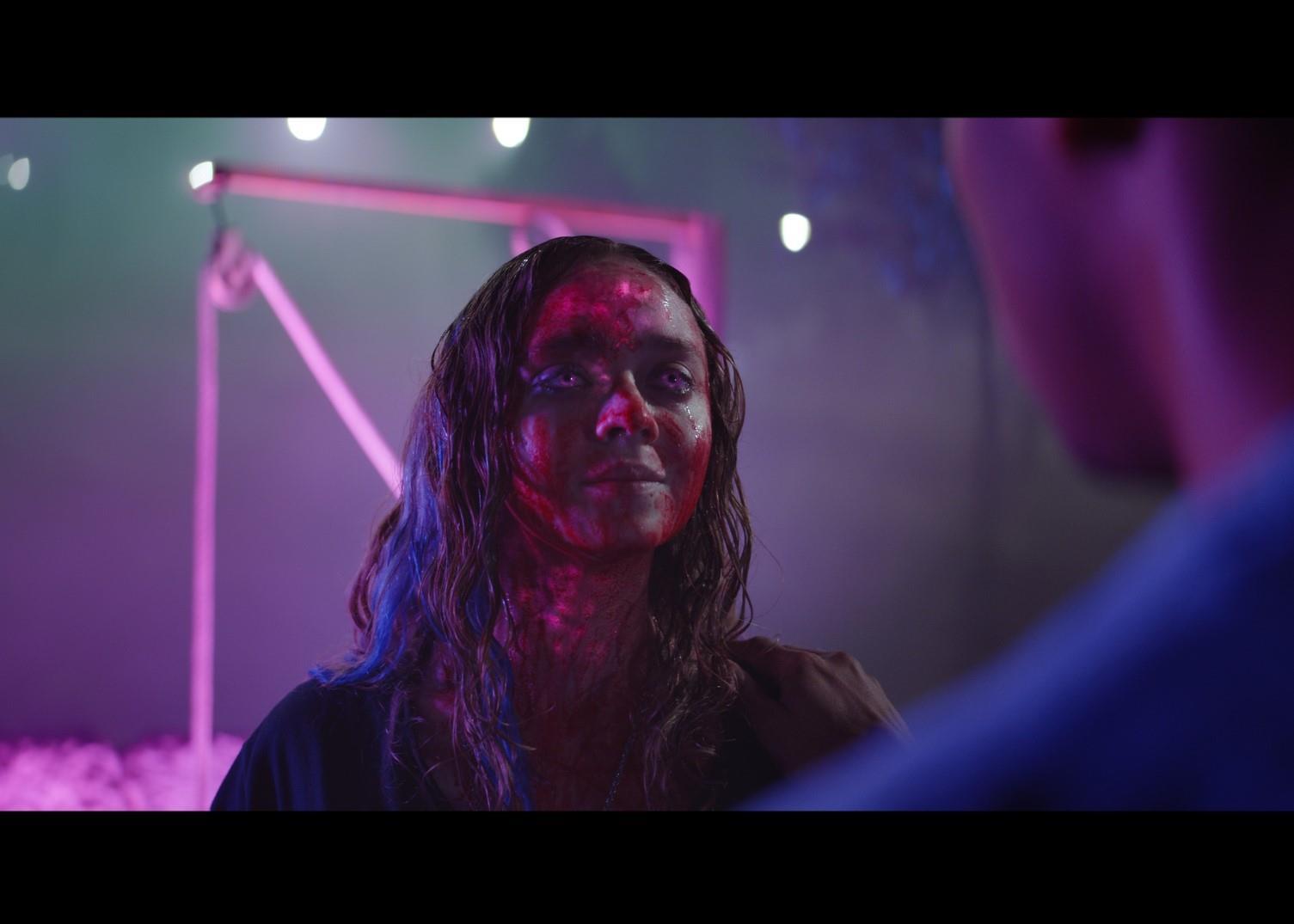 To win a copy of COLOUR OUT OF SPACE Blu ray and a limited edition poster featuring the brand new UK artwork by Dude Designs all you have to do is just:
*******COMPETITION CLOSES AT 23:59HRS ON 20TH APRIL 2020 *******
Following condition apply:
Entrants must be residents in the UK.
There is no cash alternative to the prize stated. The prize is not transferable and no part or parts of the prize may be substituted by the winner for other benefits, items or additions.
Winners will be picked by the site.
Winners name, e-mail address and address will be passed to a third party provider for contact and prize delivery.
Here's the Colour out of Space blu ray trailer here…….