Who hasn't shed a tear at the death of Bambi's mother ? Certainly not our Editor who insists he has something in his eye whenever he watches that scene. Well it seems that most sacred of scenes is now going to get an overhaul with news of a Bambi remake.
With so many of Disney's classic cartoon back catalogue being remade as live action and earning huge box office (last years The Lion King earned a whopping $1.6billion – far more than the original) it's hardly surprising that Disney have their eyes on a Bambi remake. Hired to rewrite the film are Geneva Robertson-Dworet ("Captain Marvel") and Lindsey Beer ("Chaos Walking") who will write this new Bambi remake of the 1942 classic. Talk is that the Bambi remake will go the same way as The Lion King remake insofar as it won't be a live-action remake but rather a photorealistic CG animated affair and in fairness it was stunningly realistic.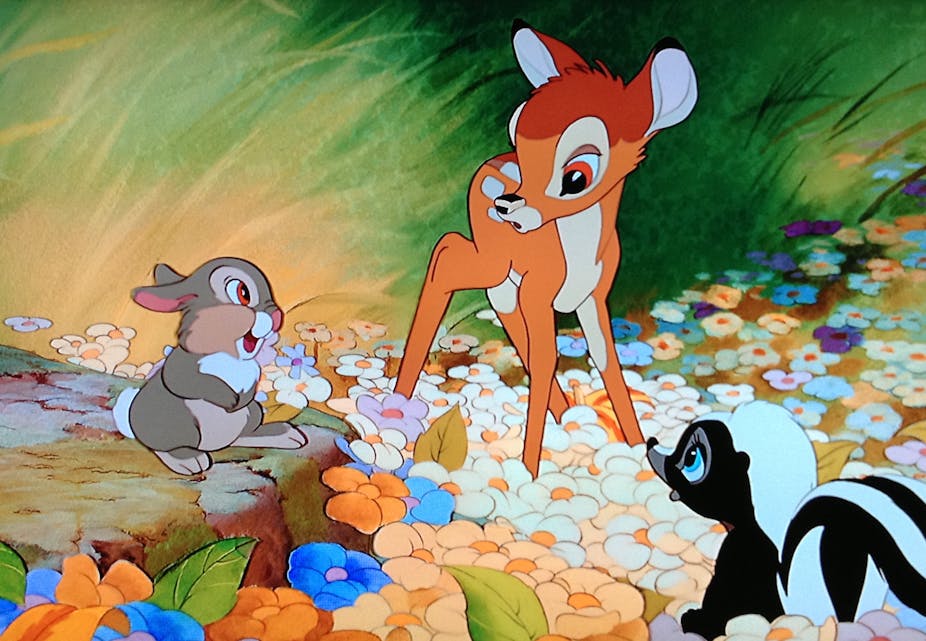 The original 1942 film follows a young fawn named Bambi as he learns his place in the forest and befriends a rabbit named Thumper and a skunk named Flower. As he grows up he faces the trials and tribulations of growing up as well as the joys and heartache of growing up. Bambi received three Oscar nominations for Best Sound, Score and song though won none and really its that death of Bambi's mum that everyone remembers above everything else.
Let's hope its not a contemporary reworking because if today's teenagers are anything to go by no one wants to see Bambi listening to grime music, wearing a pair of badly fitting jeans hanging off his backside and smoking cannabis.
The story of "Bambi" is far smaller in sale than The Lion King but early reports suggest that Disney won't be ramping it up to a more epic scale.