Landing in our mailbox is the Antlers trailer from Fox Searchlight Pictures…… expecting it to be a Christmas themed story about Santa's reindeers it was clear right from the opening moments start that the Antlers trailer was going to be nothing of the sort.  Hardly surprising when we saw that Guillermo del Toro had a hand in producing what is a horror tale from acclaimed "Out of the Furnace," "Crazy Heart" and "Black Mass" director Scott Cooper. It's a change of genre again for him with 'Black Mass' being a true life crime thriller starring Johnny Depp almost unrecognizable , Crazy Heart being a romantic drama that won Jeff Bridges his Best Actor Oscar and his last film Hostiles being a western starring Christian Bale.
The Antlers trailer follows a small-town Oregon teacher (Keri Russell who we will see in The Rise of Skywalker) and her brother (Jesse Plemons), the local sheriff, who discover that a young student (Jeremy T. Thomas) is harboring a dangerous secret with frightening consequences. The feature is adapted from a short story The Quiet Boy from "Channel Zero" creator / writer Nick Antosca.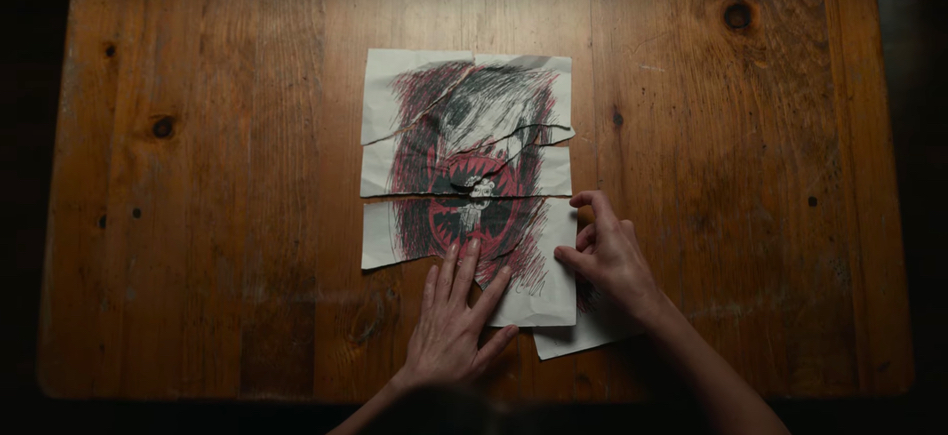 It's a pretty gruesome trailer in part with Jeremy T Thomas involved in many of those scenes if the trailer is anything to go by and he's a relatively new actor with only a handful of TV shows that he has starred in previously.
JT Corbitt, Graham Greene, Scott Haze, Rory Cochrane, and Amy Madigan (Oscar nominated for 'Twice in a Lifetime') also star in the film which Cooper says has influences ranging from John Carpenter to Andrei Tarkovsky. Antosca, Cooper and C. Henry Chaisson penned the script for the feature which hits sometime in 2020.
Antlers is to be released in the USA on 17th April 2020 with a UK date to be confirmed.
Here's the Antlers trailer…….