Much has been said about the Freddie Mercury bio-pic Bohemian Rhapsody trailer from the initial casting of Sacha Baron Cohen in the lead role before bowing out due to differences with lead guitarist, the bouffant bonced Brian May. The most recent problem to have hit the production was the sacking of X-men director Bryan Singer to be replaced by British actor turned director Dexter Fletcher with only two weeks of the shoot left. Rumour has it that both will get a director credit on the final film.
Despite this the Bohemian Rhapsody trailer looks excellent, brilliantly seguing all the classic Queen anthems throughout. The film looks at the band's music and their extraordinary lead singer Freddie Mercury. He shattered convention to become one of the most beloved entertainers on the planet. Bohemian Rhapsody will track their rise, near implosion and their triumphant reunion on the eve of Live Aid. It was here that Mercury led the band in one of the greatest performances in the history of rock music. Anyone who saw Live Aid live will remember the utterly astonishing performance by the band. For fans it was the highlight of the whole concert but how this will be recreated remains to be seen.
So who stars in Bohemian Rhapsody?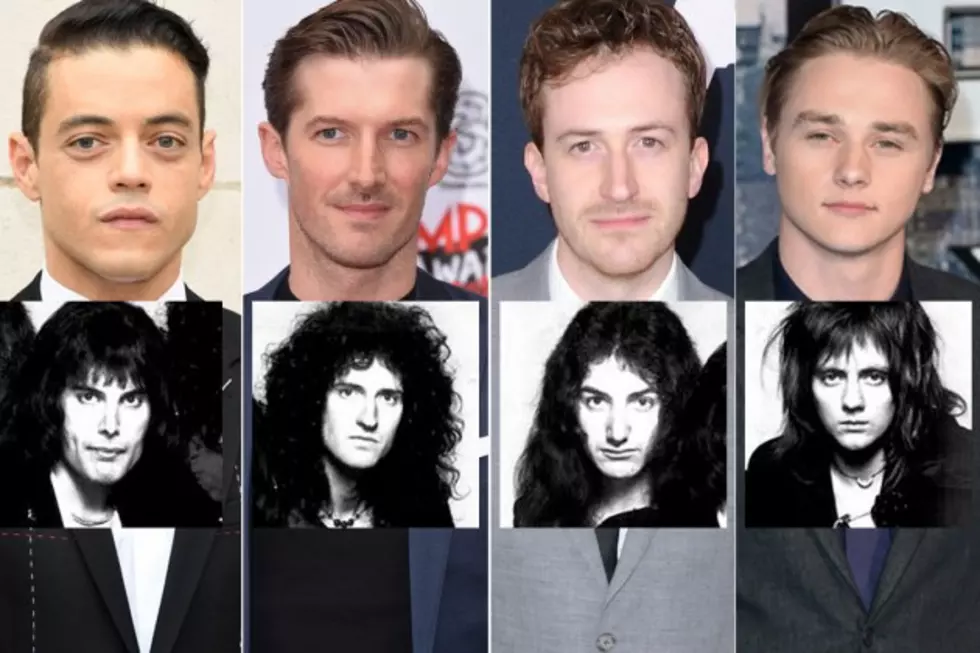 Its stars Ben Hardy, Gwilym Lee, Joseph Mazzello, Allen Leech & Lucy Boynton but the success of Bohemian Rhapsody will surely pivot on Rami Malek who plays Freddie Mercury. From what we can see here it looks like he has nailed it. Capturing with uncanny accuracy the singers early 70's wicked witch look through to the stonewashed jeans, vest and 'tash look for Live Aid. It also seems that Mike Myers is in the film too though we don't know as what but perhaps this is an attempt at a comeback after the disaster of The Love Guru
From the Bohemian Rhapsody trailer it looks like a must see for the Autumn. Dare we suggest that perhaps this could be Oscar nomination territory for Rami Malek?
Audiences can see Bohemian Rhapsody from 24th October 2018 in the UK and in the US on 2nd November 2018.
Here's the trailer…….