There's little doubt that Sacha Baron Cohen is a comic who puts his life on the line for his comedy with the stunts he pulled in Bruno and and his recent TV series Who is America? but his defining role is probably still Borat and the film (full title – Borat: Cultural Learnings of America for Make Benefit Glorious Nation of Kazakhstan) made the actor a star and earned a huge $262m off its $18m budget. Well now we may be on the verge of the release of Borat 2……
The past few weeks saw several social media posts of Sacha Baron Cohen as inept Kazakhstan reporter Borat Sagdiyev filming a brief sequence on a Californian highway but no one really knows for what. Well it appears  that the scene is for a Borat 2 and rumours are that a full-fledged feature has been shot, edited and already screened for a select few industry executives.
The plot for Borat 2 is apparently about the reporter thinking he has now become a big movie star after the success of the original 2006 film. Consequently he is now trying to hide from the public by pretending to be someone else and begins to meet and  interview people incognito. Insiders have labelled it , "Cohen playing Borat playing Cohen."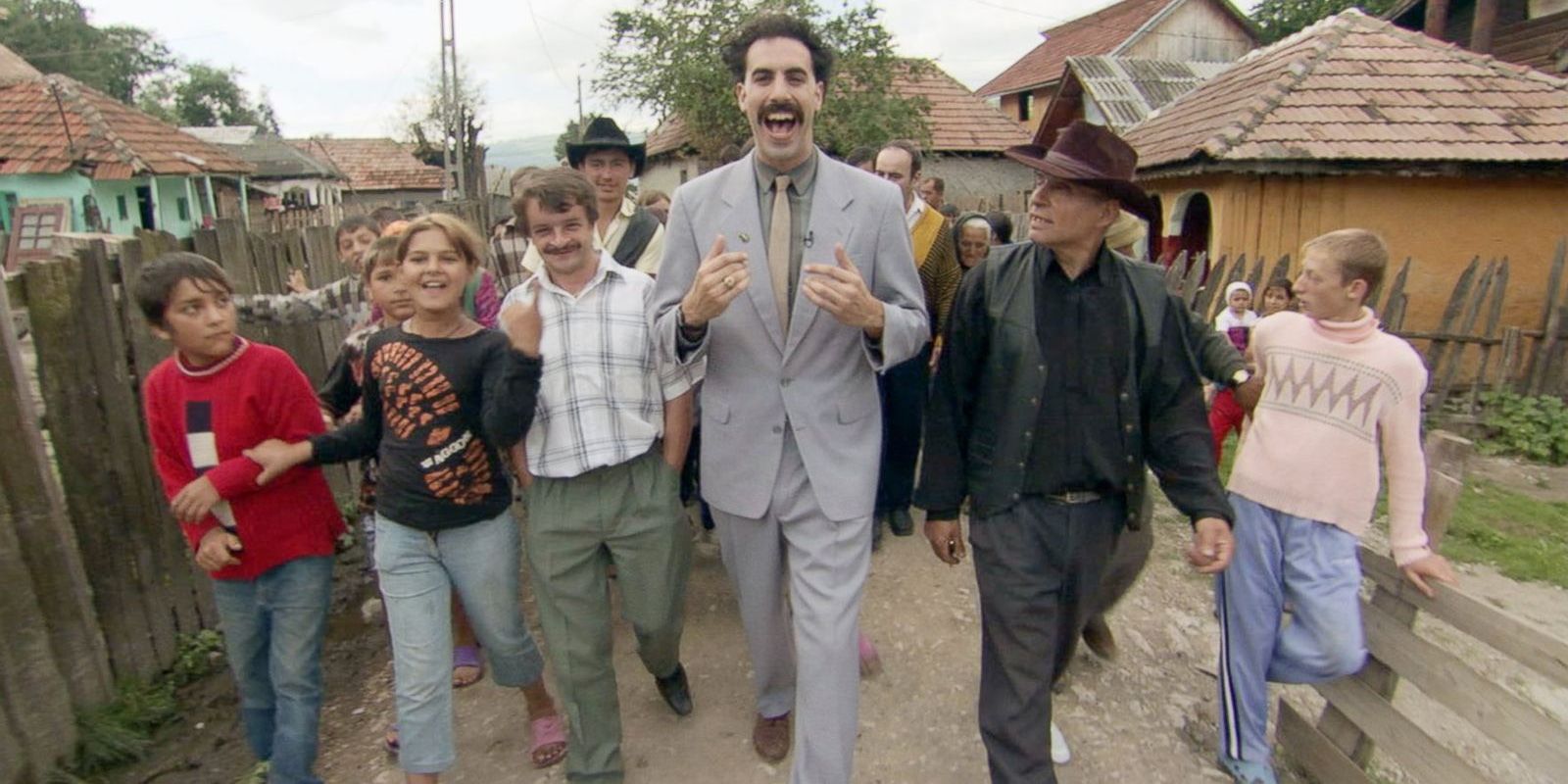 The original film was made for 20th Century Fox who Disney now own but as this would be an adult orientated comedy its unlikely that Disney are footing the budget. Interestingly Sacha Baron Cohen owns the intellectual property rights to the character which means that he can take it where he wants and we would expect studios to be vying to distribute the film after the success of the first film
Whether original director Larry Charles and producer Jay Roach are involved is unclear but Cohen does have a deal with a streaming service and the film could therefore be released prior to the upcoming U.S. Presidential election.
source : collider