Landing in our inbox is the Chaos Walking trailer, not a Tik Tok clip of our Editor staggering  home after closing time at The Nags Head, but the latest film from the director of The Bourne Identity and Edge of Tomorrow and based on the best-selling novel The Knife of Never Letting Go.
In the not too distant future, Todd Hewitt (Tom Holland) discovers Viola (Daisy Ridley), a mysterious girl who crash lands on his planet, where all the women have disappeared and the men are afflicted by "the Noise" – a force that puts all their thoughts on display. The cacophony drives many mad until Todd is forced to leave his home and everyone he loves. He makes a hidden, silent discovery: there is a girl named Viola, who may be the key to unlocking New World's many layered secrets. Together, the two unlikely companions are forced on a white-knuckle adventure into an unexplored planet – trying to escape and hide in an environment where all thoughts are heard, all movements are seen -as they both discover the truth about the lives they left behind and the spectacular world they've learned to call home. In this dangerous landscape, Viola's life is threatened – and as Todd vows to protect her, he will have to discover his own inner power and unlock the planet's dark secrets.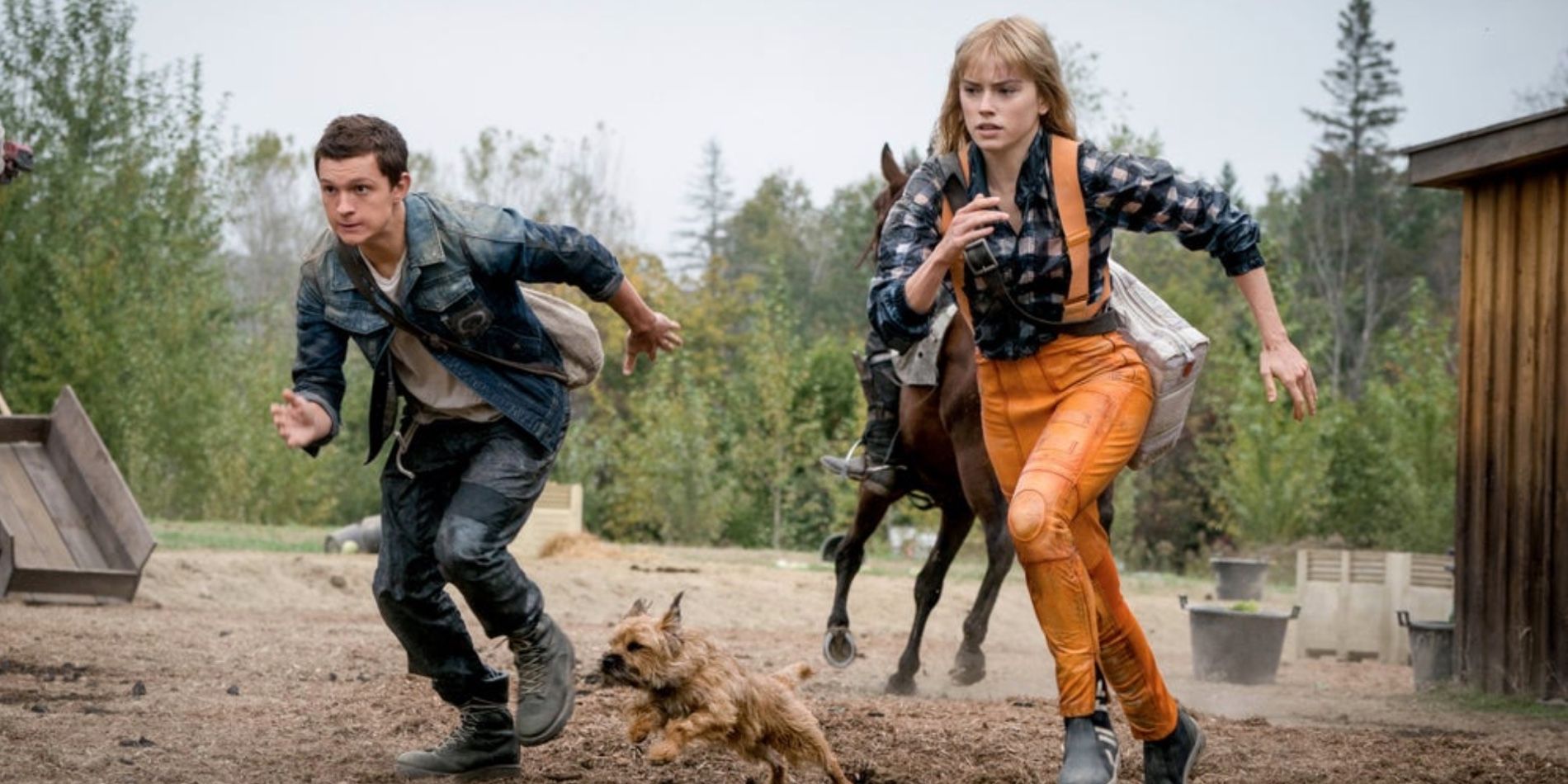 Beside Tom Holland and Daisy Ridley the film will co-star Mads Mikkelsen, Demián Bichir, Cynthia Erivo, Nick Jonas, Kurt Sutter, and David Oyelowo. This is the film where Holland broke his nose care of an over eager stuntman and there were major reshoots on the film. Now that the pandemic has decimated cinemas for 2020 the release dates of all films are not fixed but rather classed as, 'Coming Soon'…and with Christmas ever closer it will be 2021 when it is released but at present it is rumoured for a January 22nd 2021 release date.
Here's the Chaos Walking trailer……