Anyone who has been to Cannes during the film festival will know that rather being a glamorous and fab event, actually for journalists, its normally an utter nightmare trying to get from screening to screening and then even getting into a screening can be a royal pain and often not worth it once you've endured some tiresomely pretentious cobblers. Even the infamous hospitality seems to be drying up and getting ever more meagre. So after 70 years of the festival we thought we'd take a look at some of its more controversial moments……
This year a row over the inclusion of Netflix titles in official competition has cast a shadow over the Festival, with boos for the Netflix logos, clashes between Jury members and a rule change for next year. So after that controversy here's just a few of the most scandalous Cannes moments.
1954
Actress Simone Silva's decision to go topless at a photocall resulted in a scrum which caused several broken bones. It's a tradition that goes on almost every year now with some young starlet desperate for attention.
1959
New Minister of Cultural Affairs Andre Malraux formalised Cannes' burgeoning film market, which has since become integral to the festival and the largest industry event in the global industry. At the time, however, it was a decision not welcomed by all; as a direct reaction to this commercialisation, the French Syndicate of Film Critics (AFCC) was founded.
1960
La Dolce Vita won the Palme d'Or but so offended the Catholic Church that it was banned in Spain until General Franco's death in 1975.
1961
Luis Bunuel's Viridiana caused a stir with its challenging scenes of the sexual awakening of a young nun. General Franco unsuccessfully tried to have the film withdrawn from the competition, but it went on to win the Palme d'Or. Nevertheless, it was also banned in Spain.
1968
Jury member Louis Malle, along with directors including Jean-Luc Godard and Milos Forman, spearheaded a movement to have festivities stopped in sympathy with the student protests and workers strike that was sweeping the country.
The following year, and as a direct result of this protest, the French Directors Guild presented the festival's inaugural Directors Fortnight strand, described by the festival as a way to 'meet the new need to present works corresponding to the ideas of May 1968', and comprising a curated programme of features, documentaries and shorts from international filmmakers.
1976
Martin Scorsese's Taxi Driver won the Palme d'Or in 1976; despite the fact that audiences (and the jury) were divided about its level of violence. (Not helped, perhaps, that a bomb had been discovered inside the Palais the previous year).
1987
Maurice Pialat's Under the Sun of Satan was booed by audiences in the Palais in 1987 after winning the Palme D'or, at which point the director raised his fist and said: "I will not be untrue to my reputation. I am especially happy tonight for all the boos and jeers in my direction. And if you don't like me, I can say that I don't like you either."
1989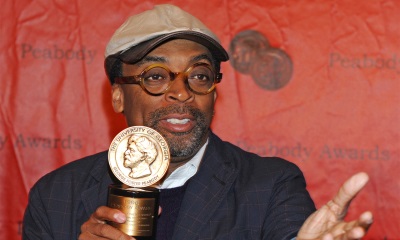 Jury President Wim Wenders said that he didn't award Spike Lee's Do The Right Thing the Palme d'Or because he felt Lee's character of Mookie was 'unheroic'. Lee responded by threatening to go after Wenders with a baseball bat.
Early 1990s
American majors boycotted the festival to protest the GATT accords (an image quota which Europe and France wanted to impose in the name of cultural exception). This gave opportunities to US indie fare, resulting in Palme d'Or wins for David Lynch (Wild At Heart), the Coen Brothers (Barton Fink) and Quentin Tarantino (Pulp Fiction).
1991
Madonna famously unveiled her John Paul Gaultier conical bra on the red carpet for In Bed With Madonna.
2001
The cast of Michael Winterbottom's 24 Hour Party People were evicted from a private beach after pummelling each other with stuffed pigeons, resulting in a storm of blood and feathers.
2002
Argentinian director Gaspar Noe's brutal rape drama Irreversible saw hundreds of audience members walk out, several more pass out, and star Vincent Cassel's brother moved to shout abuse at the director across the auditorium.
2003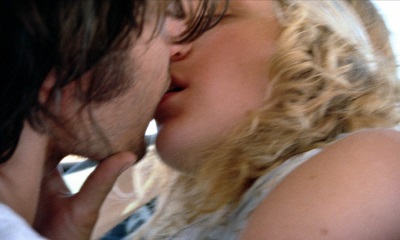 Critic Roger Ebert and Vincent Gallo got into a war of words after Ebert called Gallo's The Brown Bunny "the worst film in the history of the festival". It featured a famously graphic sex scene.
2004
Michael Moore's Fahrenheit 9/11 won the Palme d'Or from Jury President Quentin Tarantino. Many felt it was a political, rather than artistic, move, including Cannes director Gilles Jacob.
2011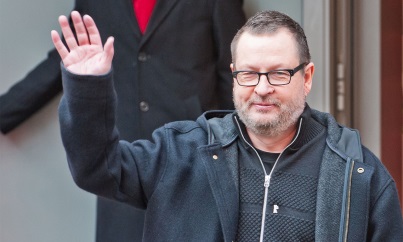 Director Lars Von Trier got himself banned from the festival after announcing he had sympathy with Hitler, although he has hinted he would like to return to the festival with new film The House That Jack Built.
2012
Incensed that no women were shortlisted for the Palme d'Or, a group of female filmmakers had an accusatory letter published in Le Monde. "Men love their women to have depth, but only when it comes to their cleavage," the letter argued.
2015
Three years later the festival was once again under fire for insisting women must wear heels on the red carpet.
And of course don't forget the Porn D'or where the worlds porn stars come……um….. we mean……congregate……but we'll leave that for another day!