We're really big fans of director Denis Villeneuve and he's more than proved his ability as superior sci-fi with Arrival and Blade Runner 2049 and now we have the first Dune trailer amd it is epic. Warner Bros. Pictures has released the official and proper first Dune trailer in a new big screen adaptation of the classic Frank Herbert novel "Dune" arriving in cinemas just before Christmas.
The story is set in the distant future and follows Paul Atreides (Timothee Chalamet) whose noble family accepts control of the desert planet Arrakis. As the only planet capable of producing the highly valuable resource known as the spice melange which allows for space travel, control of Arrakis is highly contested amongst the noble families. When the Atreides are betrayed, the story explores themes of politics, religion, and man's relationship to nature as a betrayed Paul leads a rebellion to restore his family's control of Arrakis.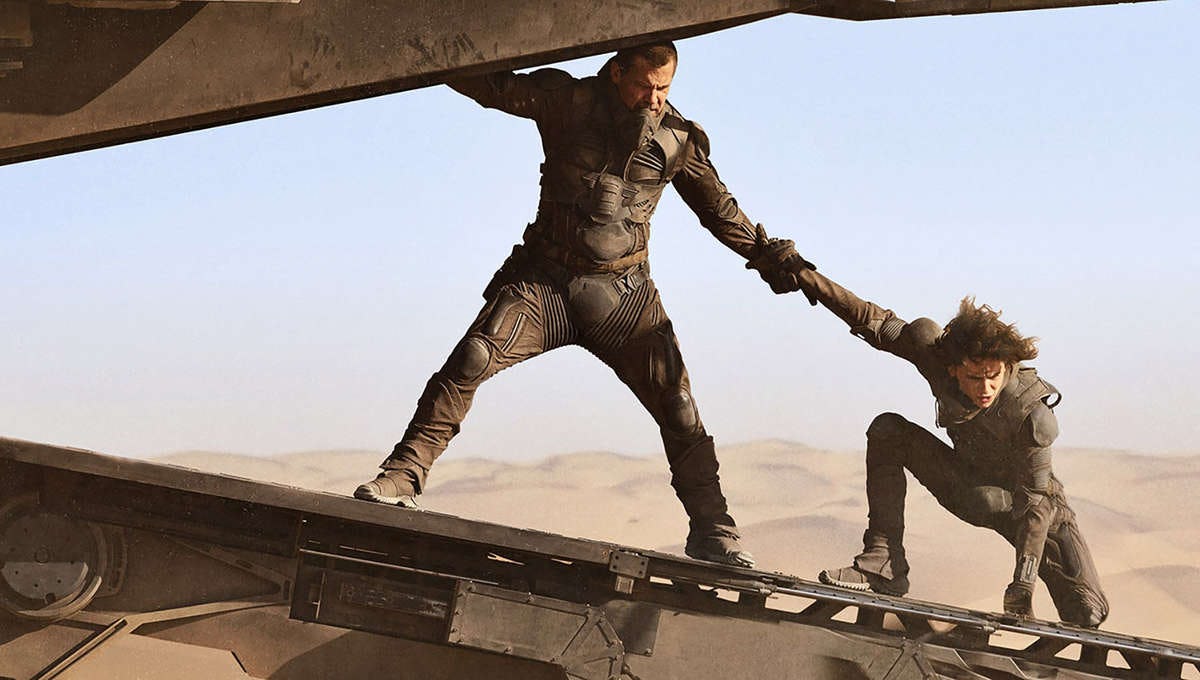 A really great cast includes Rebecca Ferguson, Oscar Isaac, Josh Brolin, Javier Bardem,
Jason Momoa
, Stellan Skarsgard, Charlotte Rampling, Dave Bautista (
do more films like this please, Dave!
) , Zendaya, David Dastmalchian, Chang Chen, Sharon Duncan-Brewster and Stephen McKinley Henderson. This Dune trailer is intended to be the first of two proposed films based on the first book so hopefully this will be a success – and the money is certainly on screen by the look of this trailer. Many might still be trying to erase the meory of the 1984 version that was directed by of all people David Lynch and frankly a less David Lynch type film would be hard to imagine and we still having a lasting image from the film of Sting in a pair of speedos for which we are still undergoing regular therapy.
Dune
Dune is released in the US and UK on 21st October 2021  (covid-19 pending!)
Here's
a link to the Dune trailer……
Here's
a link to the second Dune trailer…..
Here's
a link to the final Dune trailer…..