Trawling the depths of TV adaptation we now have the Fantasy Island trailer. Now this was an American TV import for Friday evenings on ITV and ran from 1977 to 1984. Each week it followed the visitors to a unique resort island in the Pacific Ocean that can fulfill literally any fantasy requested, but rarely turn out as expected.  As this was on prime time TV it came as no surprise that none of the fantasies featured anything on the mind of any hormonal teenager that might be watching. In fact our Editor pitched his script idea that involved the keys to a distillery of 20 year old single malt, an unlimited pass to Spearmint Rhino and an industrial size barrel of KY jelly. ('You're fired!'- Ed).
The TV show had Ricardo Montelban as the host but looking more like The Man from Del Monte and aided Herve Villechaize that toxic midget from 'The Man with the Golden Gun'. This Fantasy Island trailer is far different in tone to the TV series having taken a horror narrative hardly surprising when it's come from horror maestros Blumhouse Productions.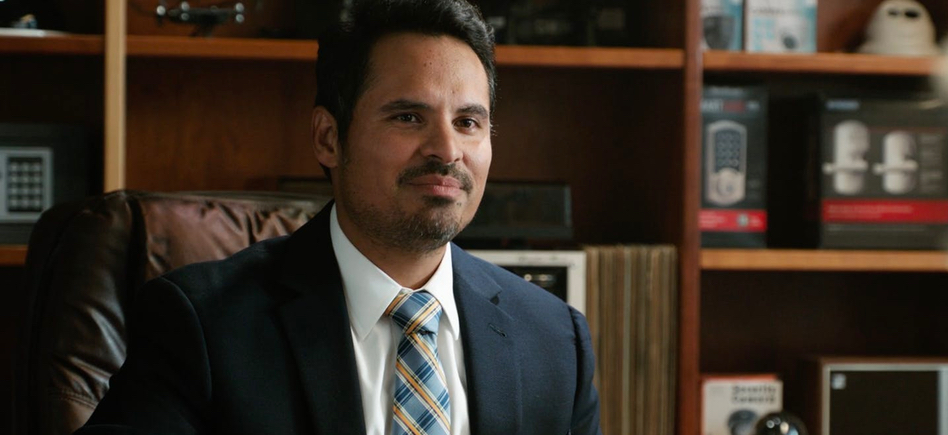 In the film the enigmatic Mr. Roarke (Michael Pena) makes the secret dreams of his lucky guests come true at a luxurious but remote tropical resort. But when the fantasies turn into nightmares, the guests have to solve the island's mystery in order to escape with their lives.
The Fantasy Island trailer appears to be a blend of "Westworld" and "The Cabin in the Woods" with the main cast being a group of contest winners who arrive at the island. Michael Rooker, Lucy Hale, Jimmy O. Yang, Charlotte McKinney, Parisa Fitz-Henley, Austin Stowell, Maggie Q, Portia Doubleday and Ryan Hansen co-star.
Jeff Wadlow directs from a script he penned with Chris Roach and Jillian Jacobs.
Subscribe to our YouTube channel and watch the Fantasy Island trailer here…….