With 2021, or certainly the first third of the year looking thin on the ground for big movies we at least know that Warners will be releasing many of the their big guns on HBO Max and in cinemas simultaneously where possible (and open). So  arriving in our inbox is the long awaited and, like so many other films, much delayed Godzilla vs Kong trailer and poster which will be the fourth part of their monster verse that started with the 2014 reboot of Godzilla and was followed by 2017's "Kong: Skull Island," and 2019's "Godzilla: King of the Monsters" (see the stars talk to the audience at the premiere HERE).
In the film, Godzilla and Kong are on a collision course in a spectacular battle for the ages as the shady corporation Monarch embarks on a perilous mission into uncharted terrain and unearths clues to the Titans' origins.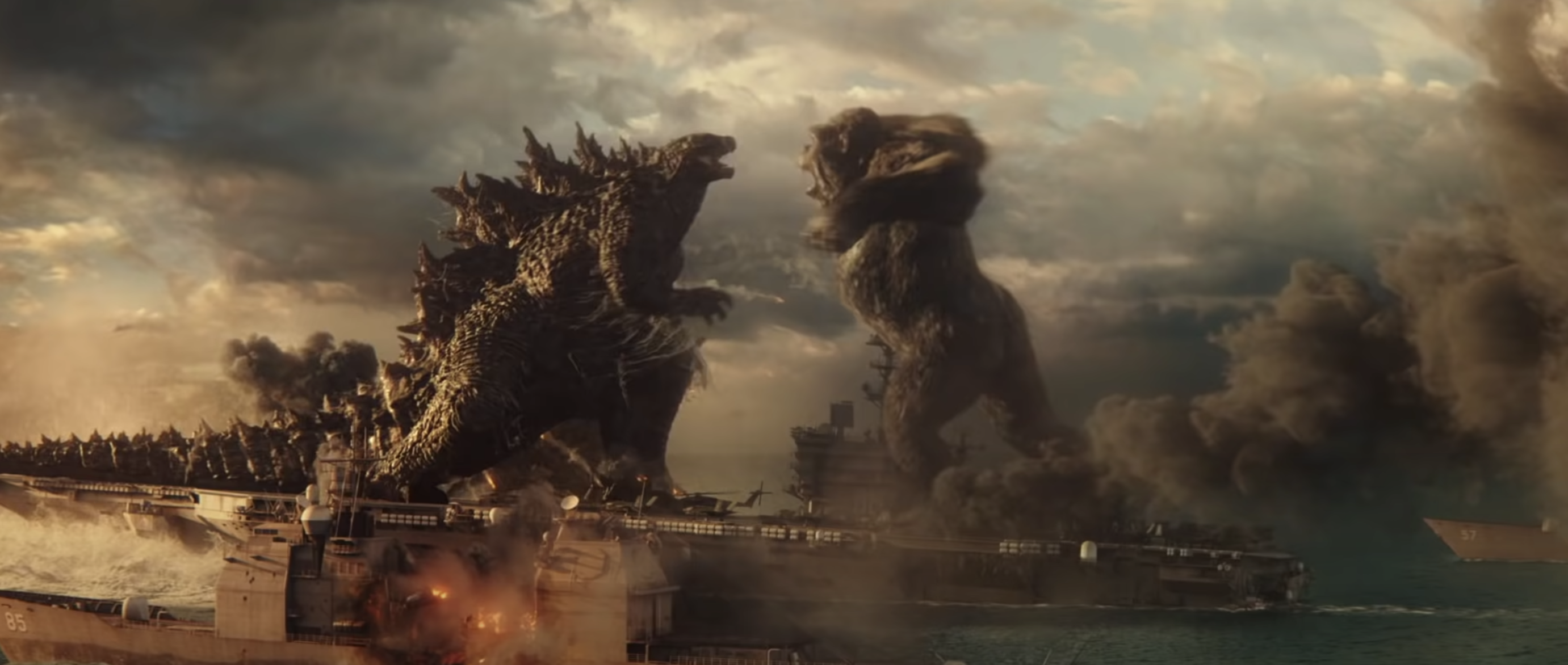 Starring are Alexander Skarsgard, Millie Bobby Brown, Rebecca Hall, Brian Tyree Henry, Shun Oguri, Eiza Gonzalez, Jessica Henwick, Julian Dennison, Kyle Chandler, and Demian Bichir. Helming the film is Adam Wingard and is a huge step up from his previous films which are all in the horror genre. His last film was an attempt as a reboot of The Blair Witch Project which was a highly secretive project that used the title The Woods to put those off the scent. A decent film (read our review HERE) but it was a tall order to try and recapture that 'lightening in a bottle' moment for found footage movies.  This new film will be the first time in almost 60 years that the iconic monsters have appeared in a movie together and after seeing this Godzilla vs Kong trailer we cannot wait.
Godzilla vs Kong will be released in hit cinemas and HBO Max simultaneously on March 26th 2021
Here's the Godzilla vs Kong trailer…..