So Gerard Butler now appears to have firmly found his niche in action films. Some very good (300), some underrated (Hunter Killer) and some, 'please Lord, take me now, spare me no more!' awful (Gods of Egypt) But the most popular has been the, ' Has Fallen ' franchise with 'Olympus' earning $170m, 'London' earning $205m and the most recent 'Angel' earning $133m (oddly it wasn't widely shown to the press). Not bad when all three films combined only cost $170m.
Well now producer on all three films Alan Siegel has suggested this third film, though earning the least, is not the end of the line for the ……Has Fallen franchise. .
At the recent American Film Market's finance conference this week the producer said that looking into making a "fourth, fifth and even sixth entry in the series". And as if that's not enough he is also in talks about starting to put together a linked cross-format universe. Pressed further he went on to explain that the film intellectual property (IP) had the potential to be sold to local language TV spin-offs in overseas markets and that the  characters from these same shows could then appear in the Has Fallen films making a truly global cross-pollination of the brand and franchise potentially making it an extremely lucrative little earner.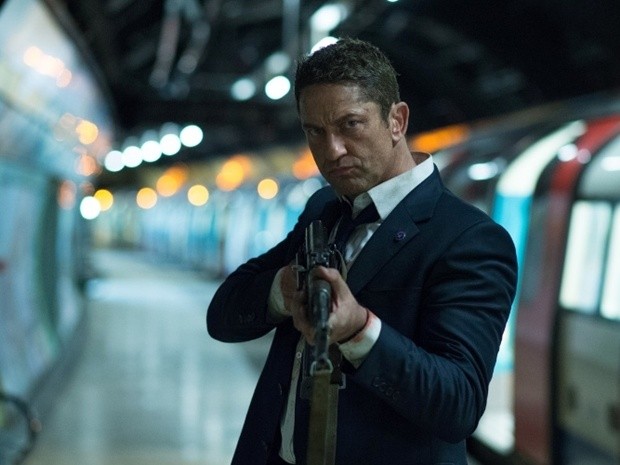 It comes as good news for Lionsgate the film franchise distributors as they have had a bit of a mixed year with films John Wick 3 performing well but others like Hellboy a disaster. But they early have faith in Butler as beside his Has fallen franchise they have also agreed to his next action-fest  "The Plane" which begins filming next year but has yet to appoint a director.
Rumours that the next, Has Fallen, film will be titled, 'Standards…….' remain unfounded.
source : deadline