Many might remember the late, great Kenny Everett's Bee Gees parody on his 1980's TV show and if not then its probably the infamous Clive Anderson TV interview where the three brothers stormed off the set mid interview. Unfortunately with two of the three brothers having  passed away the BEE GEES: HOW CAN YOU MEND A BROKEN HEART trailer is a timely reminder of just how fantastic many of their songs were.
It's the first feature-length documentary about the legendary band who wrote more than 1,000 songs, created twenty number one hits and sold more than 220 million records to date. The film chronicles the rise of the iconic group, consisting of brothers Barry, Maurice and Robin Gibb, their music and its evolution over the years and includes contemporary interviews with Barry Gibb, Eric Clapton, Mark Ronson, Noel Gallagher, Nick Jonas, Chris Martin, Justin Timberlake and ….um…..Lulu.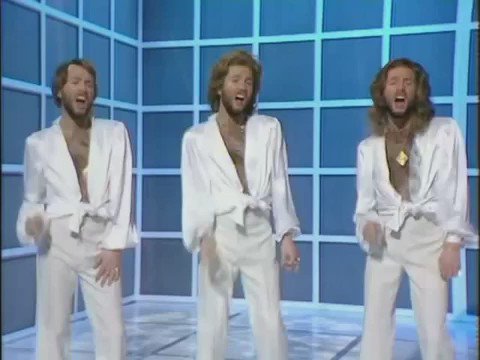 BEE GEES: HOW CAN YOU MEND A BROKEN HEART, is directed by Frank Marshall, Academy Award nominated filmmaker who was Steven Spielberg's producer for many years and is  now a respected director too. Marshall also produces alongside Nigel Sinclair and Jeanne Elfant Festa, Mark Monroe, producers of "The Beatles: Eight Days a Week" 
"Like so many people around the world, I've loved the Bee Gees' music all my life. But it wasn't until I did my first interview with Barry, almost 3 years ago, that I began to discover their uncanny creative instincts, their musical gifts, their humor, and the brotherhood and family that made them so unique. It's been such an honour ……and celebrate the massive impact The Bee Gee's have had on popular music" said Frank Marshall
How Can you Mend a Broken Heart is in UK cinemas for one night only on 3rd December 2020.
Here's the How Can you Mend a Broken Heart trailer……