So Mamma Mia has been a hugely successful stage musical and the 2008 film version equally so earning a massive $609m off its $52m budget and leaving audiences with the confirmation that as Pierce Brosnan was clearly tone deaf he was never going to star in James Bond – The Musical. Instead they bought him back for a 2018 sequel 'Mamma Mia : Here We Go Again' which earned a not insignificant $395m off its $75m budget. Inevitably Mamma Mia 3 according  to producer Judy Craymer could be on the way.
Now quite how this would turn out is anyone's guess because the second film used a significant number of far less well known songs from the Abba back catalogue so any third film is likely to be dredging up a whole load of even less well known songs than were featured in the second film. Whether Meryl Streep would return is unknown although it was the biggest box office hit of her career and she has said how muh she loved making the film.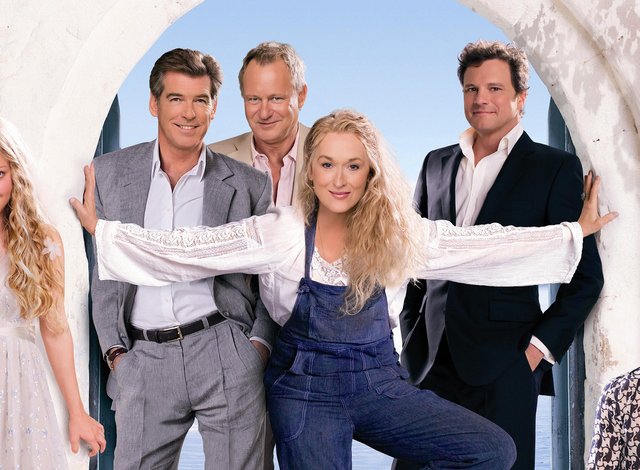 Apparently plans were already underway before the coronavirus pandemic plans bought the world to a halt. About a possible Mamma Mia 3 Craymer said,'I was meant to have been getting on with that, in my head, during these months. But then I got hit with COVID fog. I think one day there will be another film, because there's meant to be a trilogy, you see. I know Universal would like me to do it."
So whilst its not been officially announced its a property that the studio would seem to be keen on developing if only so that Pierce Brosnan can get his voice trained albeit with a chair and whip.
So in the words of Alan Partridge….'And on that bombshell…A-ha!!!'
Anyway here's Pierce caterwauling his way through The Winners Takes It All……..