Stephen King had been complimentary enough to dub British writer Clive Barker as the future of horror.  It was understandable as after Barker's disappointment with Rawhead Rex he took the reins for 'Hellraiser' his directorial debut which astonished audiences with its visceral gore and its iconic Cenobites headed up by Pinhead. After the film's success Barker's next project as director would be Nightbreed based on his novel, Cabal.
Nightbreed was a nightmare infused fantasy set in a world called Midian and was full of monsters. It was a world that Aaron Boone (Craig Sheffer) had dreams about, a world where monsters have created a haven from humanity. Under pressure from his girlfriend Lore (Anne Bobby) he attends psychotherapy sessions unaware that his therapist Dr Decker (David Cronenberg) is setting him up to take the fall for a series of violent murders. Convinced he no longer belongs in the human world Boone goes in search of Midian not realising that the real killer has plans for both him and the colourful cast of outsiders who call it home.
For the effects team Nightbreed was a dream to work on allowed full creativity to bring to the screen the most inventive monsters based on many of Barker's drawing which came flooding out of him whenever he put paint to paper and the team created a world of creatures unlike anything really seen before. Barker's film sympathized with the monsters far more than it did with the humans and in typical fashion it was the humans who were painted as the real monsters. Apart from Barker and his world of monsters the other big draw for horror fans was the acting debut of Canadian horror director David Cronenberg. Though he had appeared in cameos in many of his own films (and a brief one in John Landis cameo strewn film, 'Into the Night') the famed horror maestro accepted the project wanting to experience the actor's side of being in a horror film and he is good.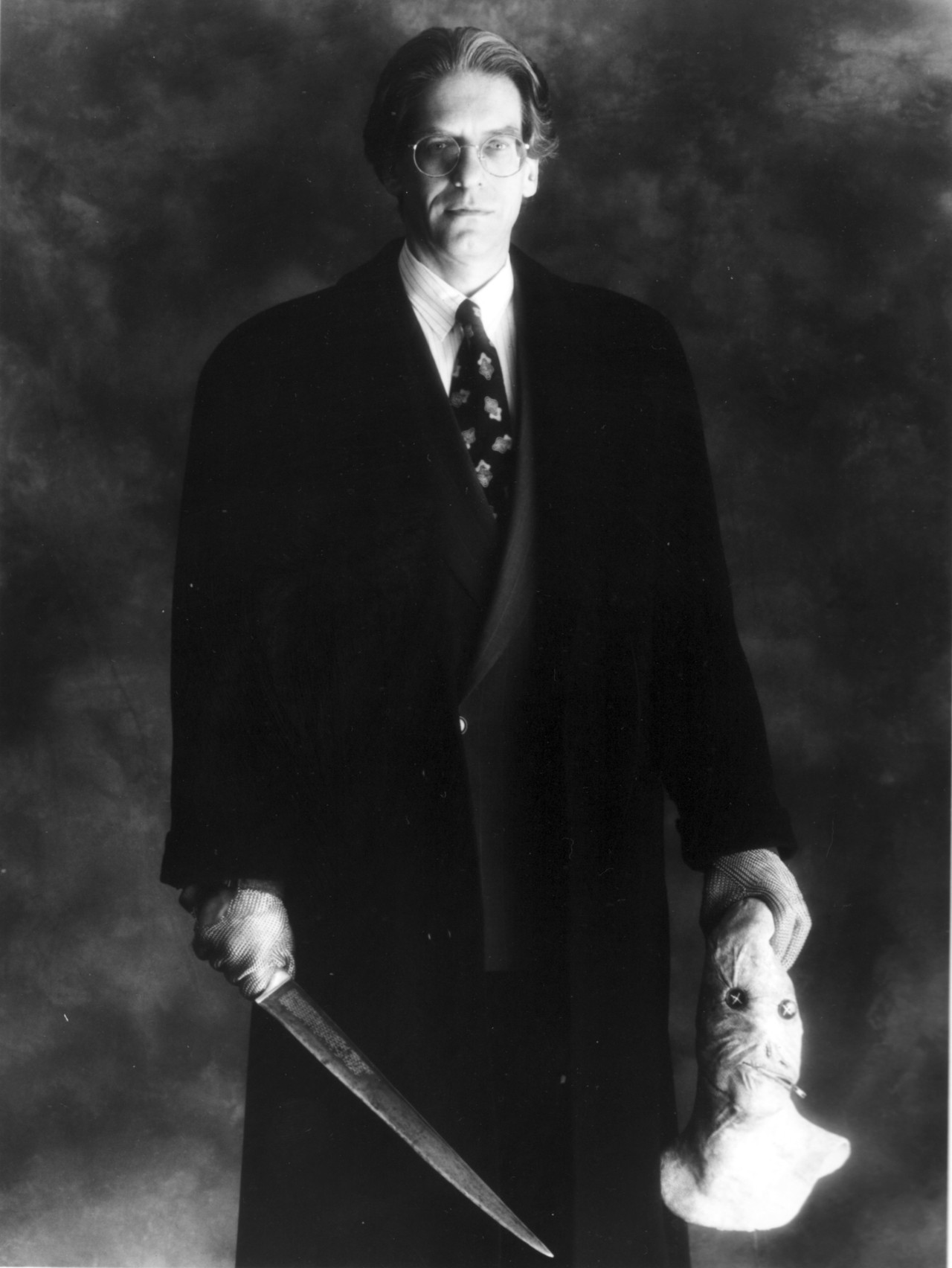 Released in the US in February 1990 the film unfortunately failed to find an audience. It came as not much of a surprise to Barker who was in despair as the studio had cut his film down to 102 minutes from his intended 120 minute version. Added to this was a disastrous marketing campaign that was generic and unrepresentative of what the film was about and worldwide Nightbreed struggled to make $8m, not even covering its budget – in comparison Hellraiser had earned $14m on a far smaller budget. But fans were aware of what was to dubbed a 'Cabal cut' and over the years this has been screened at numerous film festivals and finally is released on Blu Ray with an immense number of bonus features.
This is one of Arrow Video releases and like the best of their releases there's an immense amount of work been put into this with a number of featurettes, one with the ever excellent Kim Newman, another with Editor Mark Goldblatt, one with creature designer Bob Keen and bizarrely another with someone called Kat Ellinger who frankly looks like one of the creature workshops creations. Both versions of the film are here with commentary tracks of which the director's cut has Barker and the restoration producer.  Perhaps best is an extensive documentary on the making of the film with many of the behind camera talent and several of the stars but there's the notable omission of Barker himself.  The Nightbreed discs also have the usual, in this case misleading,  trailer, deleted scenes, TV spots, a number of short films of the make up tests, matte paintings, image galleries and a lost stop motion sequence as well as the original screenplay and a 40 page booklet about the film with  essays by Barker and others.
Barker is often described as something of a renaissance man having started with his own theatre group before really hitting his stride with his horror books and films and for fans of Nightbreed this 2 disc blu ray is an absolute must in what was only the second of three films he would ever direct.
Here's the Nightbreed trailer……..
NIGHTBREED IS RELEASED ON BLU RAY ON 28TH OCTOBER 2019