Now we were hearing lots of rumours that Daniel Craig's last outing as Bond would be delayed until next year due to the pandemic. It was the first film to move its release date when lockdown began but now the No Time to Die 2nd trailer has landed and it's going to be November 12th 2020 and from the look of this new trailer we cannot wait!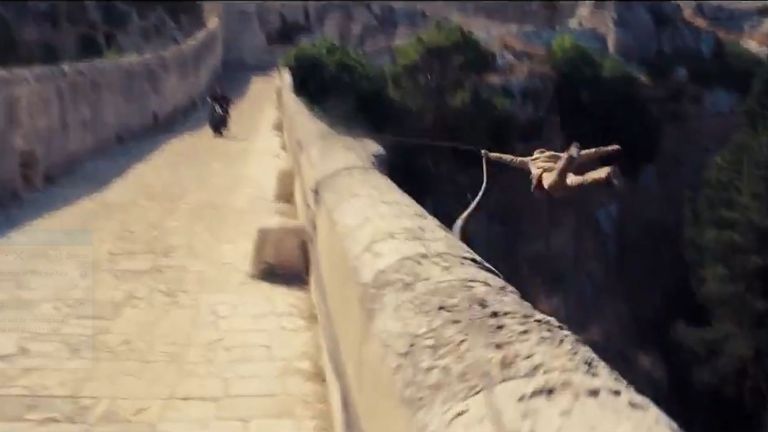 In this fifth and final outing for Daniel Craig as MI6 agent James Bond 007 we find him living a tranquility and solitude in his life of retirement in Jamaica. Of course it was never going to last when it's interrupted by Felix Leiter showing up and asking for help to rescue a kidnapped scientist. So Bond sets off on the trail of a mysterious villain (Rami Malek) armed with dangerous new technology which from the look of him in this trailer may well be a skin exfoliant!
Joining the gleeful mayhem and carnage is Ralph Fiennes, Lea Seydoux, Naomie Harris, Ben Whishaw, Rory Kinnear, Jeffrey Wright, Dali Benssalah, Billy Magnussen, David Dencik, Lashana Lynch co-star with Ana De Armas (who looks fantastic and kick ass in this and frankly should be dating our Deputy Editor and not Ben Affleck! – at least that's what our Deputy Editor says). Looking a bit more closely at the No Time to Die 2nd trailer we are pretty certain that Christoph Waltz might be back too! This will be the first James Bond movie to be shot with an IMAX Camera. Previous Bond films exhibited in IMAX theaters were converted by up-scaling to the IMAX format i.e. they were optimized for IMAX theaters. This movie was also filmed with 65mm Panavision cameras.
"No Time to Die" opens September 30th 2021 in the UK and a week later in the United States.
Here's the No Time to Die 2nd trailer…..
And here's the final trailer……the money is all on the screen here….We. Cannot. Wait!