By any standard 2020 has been a crap year and if nothing else the Nobody trailer  represents what most of us would like to do to the pandemic that's devastated the world.
Emmy winner Bob Odenkirk (Better Call Saul) stars as Hutch Mansell, an underestimated and overlooked dad and husband, taking life's indignities on the chin and never pushing back. A nobody. When two thieves break into his suburban home one night, Hutch declines to defend himself or his family, hoping to prevent serious violence. His teenage son, Blake (Gage Munroe), is disappointed in him and his wife, Becca (Connie Nielsen – Wonder Woman), seems to pull only further away. The aftermath of the incident strikes a match to Hutch's long-simmering rage, triggering dormant instincts and propelling him on a brutal path that will surface dark secrets and lethal skills. In a barrage of fists, gunfire and squealing tires, Hutch must save his family from a dangerous adversary (famed Russian actor Aleksey Serebryakov)—and ensure that he will never be underestimated as a nobody again.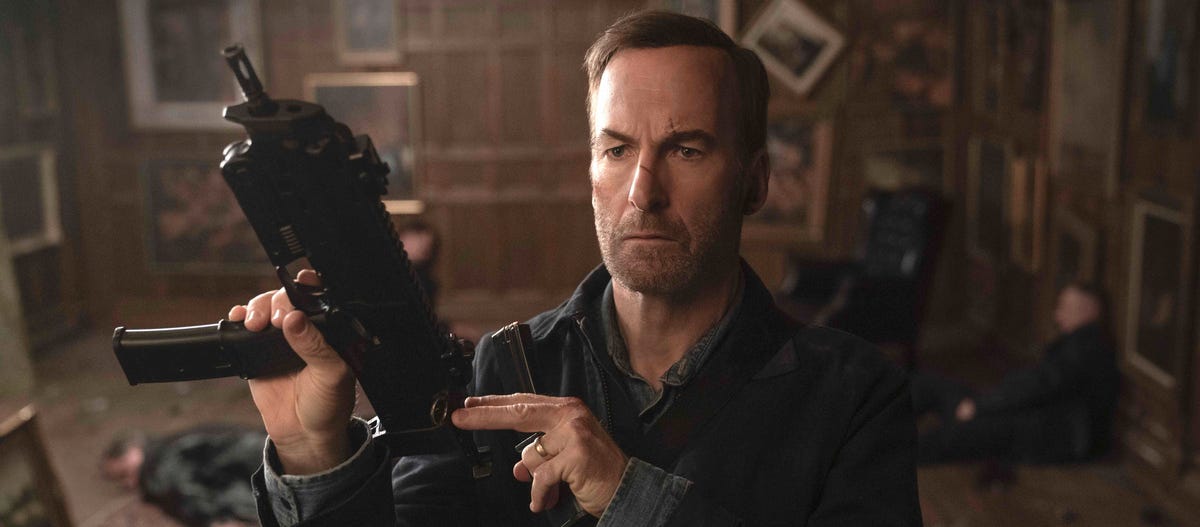 After watching the Nobody trailer it will come as no surprise that it comes from the people who gave us the John Wick franchise. Writer Derek Kolstad has been involved with all the films as well as the upcoming fourth film which starts shooting next year. Director Ilya Maishuller is best known for his first person shoot 'em up film 'Hardcore Henry' back in 2015 since when he has made a load of short films back in Russia. Whilst Bob Odenkirk who at 58 has been in training for six months before taking on what appears to be a brutally physical role. We think the Nobody trailer looks fantastic so we're super stoked to see this when it is released.
Nobody opens in UK cinemas on 5th March 2021 and the US on February 26th 2021
Here's the Nobody trailer……