A Quiet Place was our favourite film of 2018 and was a huge financial hit too so a sequel was inevitable and now we have A Quiet Place Part 2 trailer.  This new film picks up directly from the last and following the deadly events at home, the Abbott family (Emily Blunt, Millicent Simmonds, Noah Jupe plus a baby) must now face the terrors of the outside world as they continue their fight for survival in silence. Forced to venture into the unknown, they quickly realize that the creatures that hunt by sound are not the only threats that lurk beyond the sand path.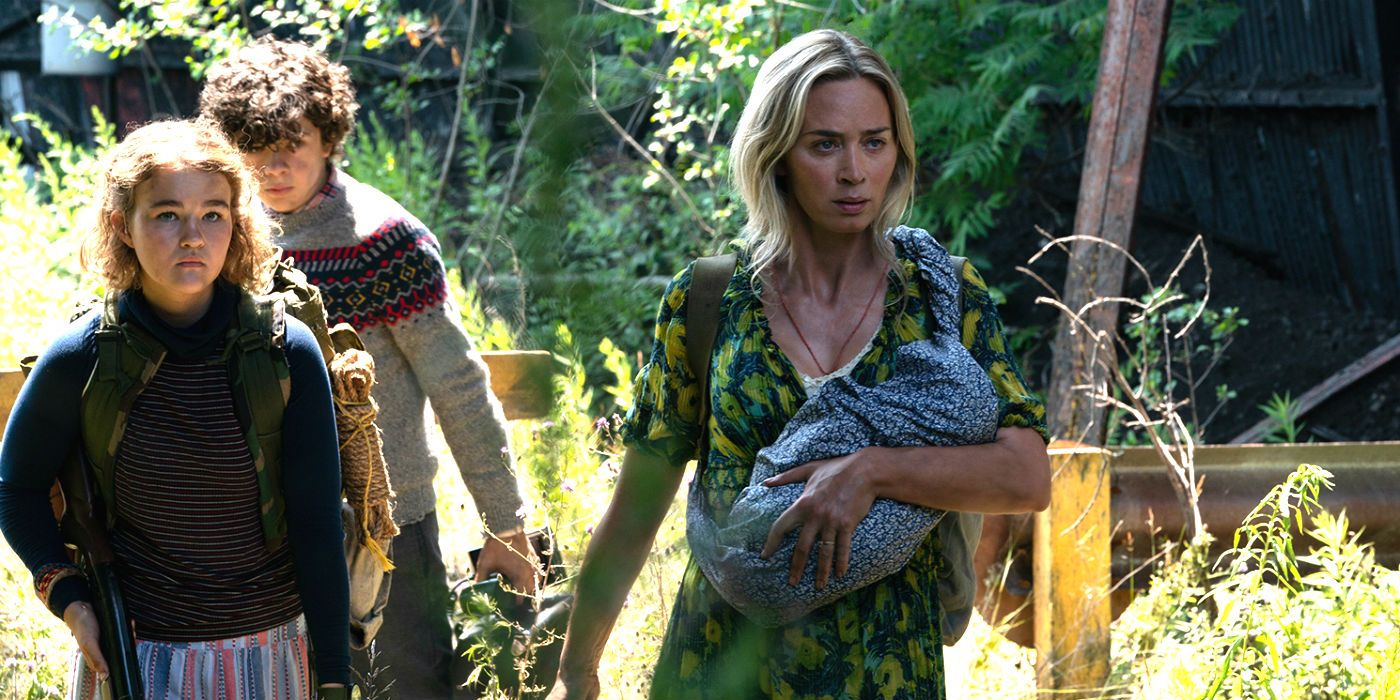 A Quiet Place Part 2 isn't giving too much away but there are some very creepy moments as the monsters are glimpsed in several of the shots and this looks to be as edge of the seat viewing as the first film was with some terrifically effective set pieces and this looks sure to follow in the same path.  John Krasinski returns to direct his wife Emily Blunt once again an we'r huge fans of hers and she can do no wrong in our eyes. Cillian Murphy joins the cast too and he is always worth watching. Brain Tyree Henry was cast but due to scheduling conflicts ha to op put and was replaced by Djimon Hounsou whilst the film was already in production. There's been a quick turn around for this with filming having finished at the end of September 2019 and the film to open just over five months later.
The first film was a low budget thriller at only $17m and went onto earn $340m worldwide – a pretty good return by any standard so expectations from both the studio and audiences will be high.
"A Quiet Place Part II" opens 20th March 2020 in both the US & UK.
Here's A Quiet Place Part 2 trailer…….
………………………………AND OVER A YEAR AND ONE PANDEMIC LATER WE FINALLY GET TO SEE THE MUCH ANTICPATED SEQUEL. HERE'S THE FINAL TRAILER FOR 'A QUIET PLACE PART II'….WE ABSOLUTLEY CANNIT WAIT TO SEE THIS!
……and here's a little making of in anticipation of the film's release!