We covered the first inkling of Ray Fisher / Cyborg accusations against Joss Whedon HERE when he started tweeting about "gross, abusive, unprofessional and completely unacceptable" conduct on set during the Justice League shoot. Fisher then went on to say that Whedon's behaviour was  "enabled, in many ways, by Geoff Johns and Jon Berg" who were executives. Since then Warner Bros have rightly begun investigations into Fisher's allegations.
Unfortunately Ray Fisher / Cyborg has hardly helped his cause and now now made allegations about Walter Hamada, DC Films President tweeting that Hamada would 'throw Joss Whedon and Jon Berg under the bus in hopes that I would relent on Geoff Johns'.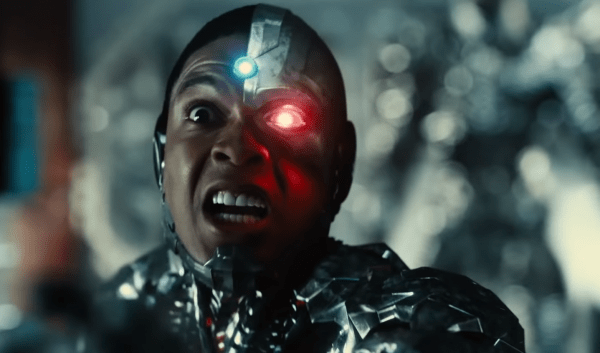 Warner's immediately waste no time in hitting back saying that Ray Fisher / cyborg claims were false and that he had declined efforts to assist their enquiries saying that the studio  'remains committed to investigating any specific and credible allegation of misconduct, which thus far Mr. Fisher has failed to provide.'
Fisher has now hit back saying that Warners, 'desperate and scattershot attempt to discredit me to continue protecting those in power' an added that the studio has 'escalated this to an entirely different level, but I'm ready to meet the challenge' he then went on to say, 'Just got off the line with the investigator. Had to end the interview early before going into detail with him. He also had another person of the line as a witness which we weren't made aware of. I told him I needed to have a rep on the line as security for myself. He tried to keep me on the line, but I told him I would need to consult my team before proceeding'
This is not even in the same ball park, not even in the same league as the Harvey Weinstein allegations if indeed there's any truth to it anyway and if ever someone has determined to destroy their career then Ray Fisher / Cyborg v Warners is truly it!