Landing on our desk is the Raya and the Last Dragon trailer to be released by Disney and pretty good it looks too. Dragons have always been popular with animators as seen with the How to Train your Dragon franchise and here it looks to have been a licence to let the animators imagination run riot too. A film about a quest to find a reclusive old dragon not having been seen for years in public would seem to lend it self nicely to a documentary about Judy Finnegan.  Raya and the Last Dragon is the latest in an increasingly long list of female led animated films from the studio that have included Moana as well as the two Frozen films.
The film is set long ago, in the fantasy world of Kumandra where humans and dragons lived together in harmony. But when an evil force threatened the land, the dragons sacrificed themselves to save humanity. Now, 500 years later, that same evil has returned and it's up to a lone warrior, Raya, to track down the legendary last dragon to restore the fractured land and its divided people. However, along her journey, she'll learn that it'll take more than a dragon to save the world—it's going to take trust and teamwork as well.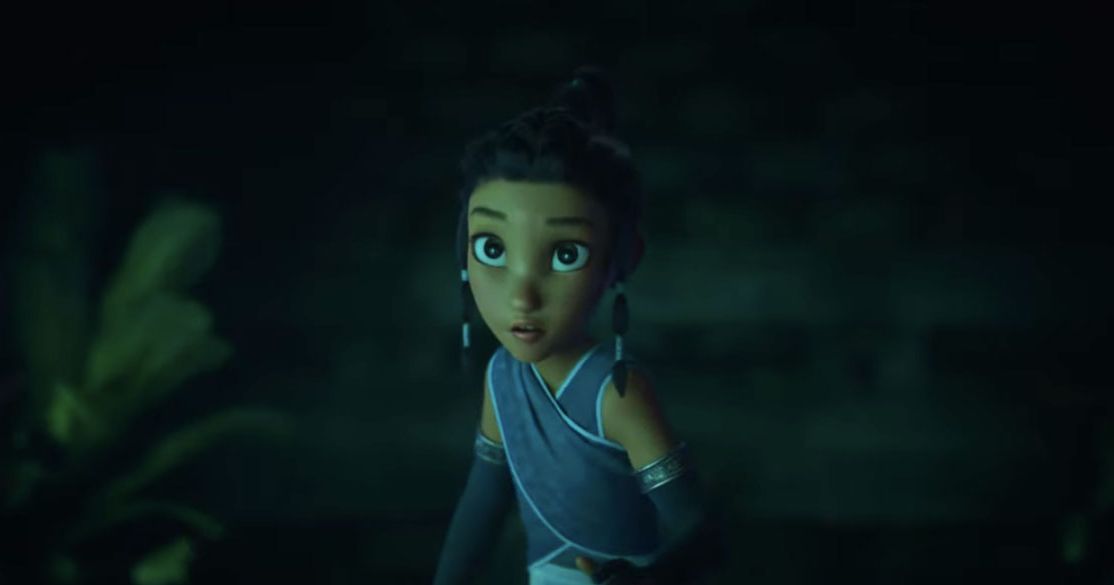 From directors Don Hall and Carlos López Estrada, co-directors Paul Briggs and John Ripa, producers Osnat Shurer and Peter Del Vecho, and featuring the voices of Kelly Marie Tran as Raya and Awkwafina as the last dragon Sisu, Walt Disney Animation Studios'. The film had been intended to be released in November 2020 but as with just about every other film during 2020 it's been pushed back and "Raya and the Last Dragon" will open in U.K. cinemas on the 12th March 2021.
Here's the Raya and the Last Dragon trailer…….