So we've all watched Sesame Street at some time or another in our lives a monumentally  important children's educational TV series with a host of beloved characters. Anyway its been on the cards for years and now it looks like we are going to get a Sesame Street Movie in 2021.
Recently signing up to the project is Chance the Rapper who we're very much looking forward to him indulging in massive weight gain so that we can use our Fat Chance the Rapper gag ('You're Fired!' – Ed). He's signed up and will star opposite Anne Hathaway in the film which will be a musical. The songs will be penned by stand-up comedian turned filmmaker Bo Burnham who has won huge  acclaim for his writing/directing debut on "Eighth Grade,"."Portlandia" director and co-creator Jonathan Krisel will direct the project whose background is in TV series.
The Sesame Street Movie will follow Big Bird and his friends as they find themselves mysteriously transported to Manhattan and seemingly unable to return to their homes on Sesame Street. They team up with a history show host to save the series from cancellation and to prove the existence of the childhood favorites' home to the world, whilst at the same time avoiding an evil mayor attempting to thwart their efforts. Chance will play the Mayor's aide in the film.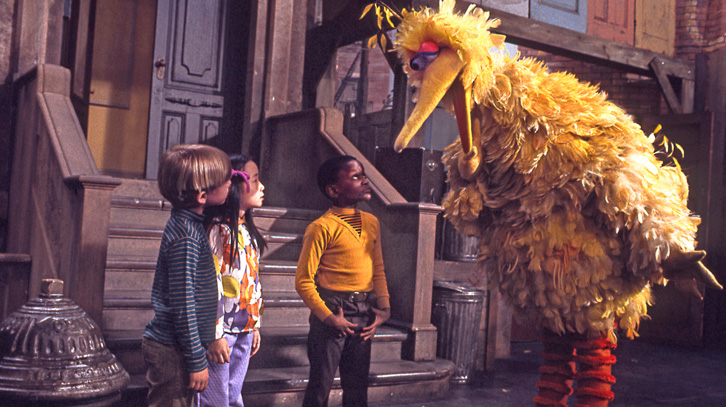 The last time Sesame Street was in the news was when the 'Sesame' team took umbrage with 'The Happytime Murders' which had puppets engaging in adult and explicit activity, and the film's first trailer was sold on the tag line "No Sesame. All Street" and the 'Sesame' team took umbrage and filed a suit but lost.
Strictly speaking this is the third Sesame Street movie after 'Follow that Bird' in 1985 and 'The Adventures of Elmo In Grouchland' in 1999. Originally slated for January 15th 2021 Sesame Street the Movie will now open June 4th 2021.