The original idea for a Space Invaders movie involved fading reality TV star Joey Essex assassinated by being shot through the head but the script was dropped when producers realized that any bullet would miss his brain by almost 6 feet ('You're fired' – Ed). Now we've had a whole range of video games adaptations for film some great (Resident Evil, Detective Pikachu) and some …well …just dreadful (Super Mario Bros, House of the Dead, Alone in the Dark, the list unfortunately is looooooong)  and we've got an Uncharted film on the verge of being made but one one of the first hit video games was Taito's Space Invaders way back in 1978 which is widely regarded as the first shooter game.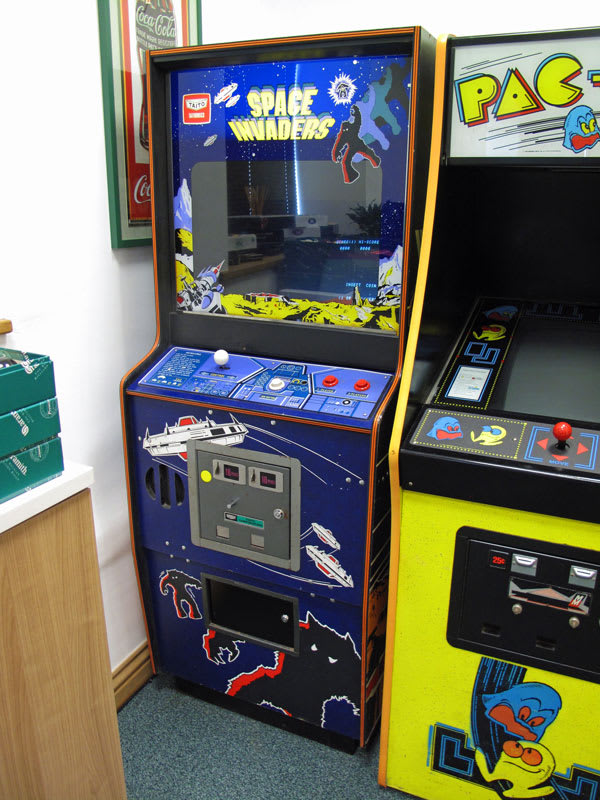 Now going all the way back to 2010 Warners Bros secured the rights from the company to make the film of the game and along with Jason Blum set about getting a script written (there were also rumours of an Asteroids film adaptation too). By 2014 Oscar winning writer Akiva Goldsman (I am Legend, Transformers : The Last Knight) was involved too in the script writing and as there was no real mythology with the game he had carte blanche to create one from scratch which allowed a fair bit of freedom.
Now lets move forward five years to 2019 and though Warners Bros are still attached to the project as they still own the rights to the project the film has now moved to New Line Productions where upcoming the "Mortal Kombat" film reboot is being made and scripter Greg Russo has now been hired to come up with a Space Invaders movie script. Now Russo has a pretty good pedigree for game-to-film adaptations and is also working on Constantin Film's "Resident Evil" reboot along with F. Gary Gray's "Saints Row" film.
Quite how they'll get a Space Invaders movie out of the game is anyone's guess but we're intrigued…..