It's a bit of a mouthful but The Burnt Orange Heresy trailer landed in our inbox and what really caught our eye was the casting of aging rock god Mick Jagger!
Charming and ambitious art critic, James Figueras (Claes Bang), has fallen from grace. He spends his days in Milan lecturing witless tourists about art history. His only glimmer of hope is a newfound love interest, the enigmatic American, Berenice Hollis (Elizabeth Debicki). An opportunity strikes when he is contacted by wealthy art dealer Joseph Cassidy (Mick Jagger) who summons James to his villa on Lake Como and asks him to steal a painting from the legendary reclusive artist, Jerome Debney (Donald Sutherland). Soon, James' greed and ambition get the better of him, and he finds himself caught in a web of his own making.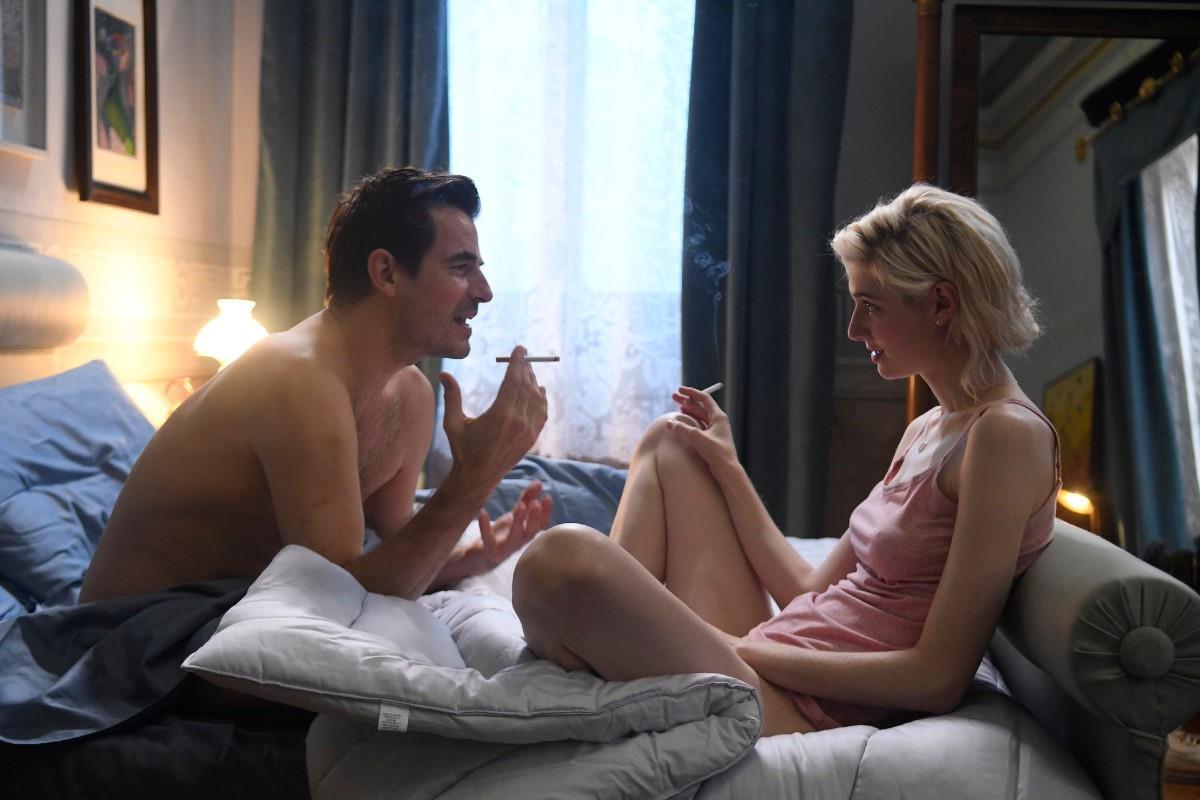 The Man from Elysian Fields in 2001 was Jagger's last film and though he's made numerous videos for his pop beat combo The Rolling Stones his acting career has been erratic and in fairness when, like the late Charles Bronson, you have a face like a monkey's sagging scrotum it can't be an easy call for casting agents. Rumour has it that director Giuseppi Capotondi hear that Jagger was looking for a return to acting and sent him the script and what we an se from the trailer he looks pretty good in the role. But here he shares the screen with the rather lovely Elizabeth Debicki high on the success of Widows and Tenet and co-starring is Donald Sutherland a Canadian National Treasure in the same way that Christopher Plummer is also. Based on a book that was set in the Everglades, The Burnt Orange Heresy trailer looks as though its now been relocated to Italy ….and who can blame them.
The Burnt Orange Heresy is released on October 30th 2020
Here's The Burnt Orange Heresy trailer……