We're big fans of many of the documentaries that get theatrical releases with many of the subjects too incredible to believe if they were works of fiction. Some of our favourites have included Man on a Wire, Capturing the Friedmans & The Thin Blue Line. The Three Identical Strangers trailer would seem to be one of those documentaries.
Following rave reviews and the Special Jury Prize for Documentary Story at its world premiere at Sundance Film Festival, Dogwoof have announced that THREE IDENTICAL STRANGERS will be released in cinemas nationwide on 30 November 2018. The critically acclaimed film is a feature directorial debut for Tim Wardle (One Killer Punch, Lifers) and produced by the multi-award winning British production company Raw (The Imposter, American Animals).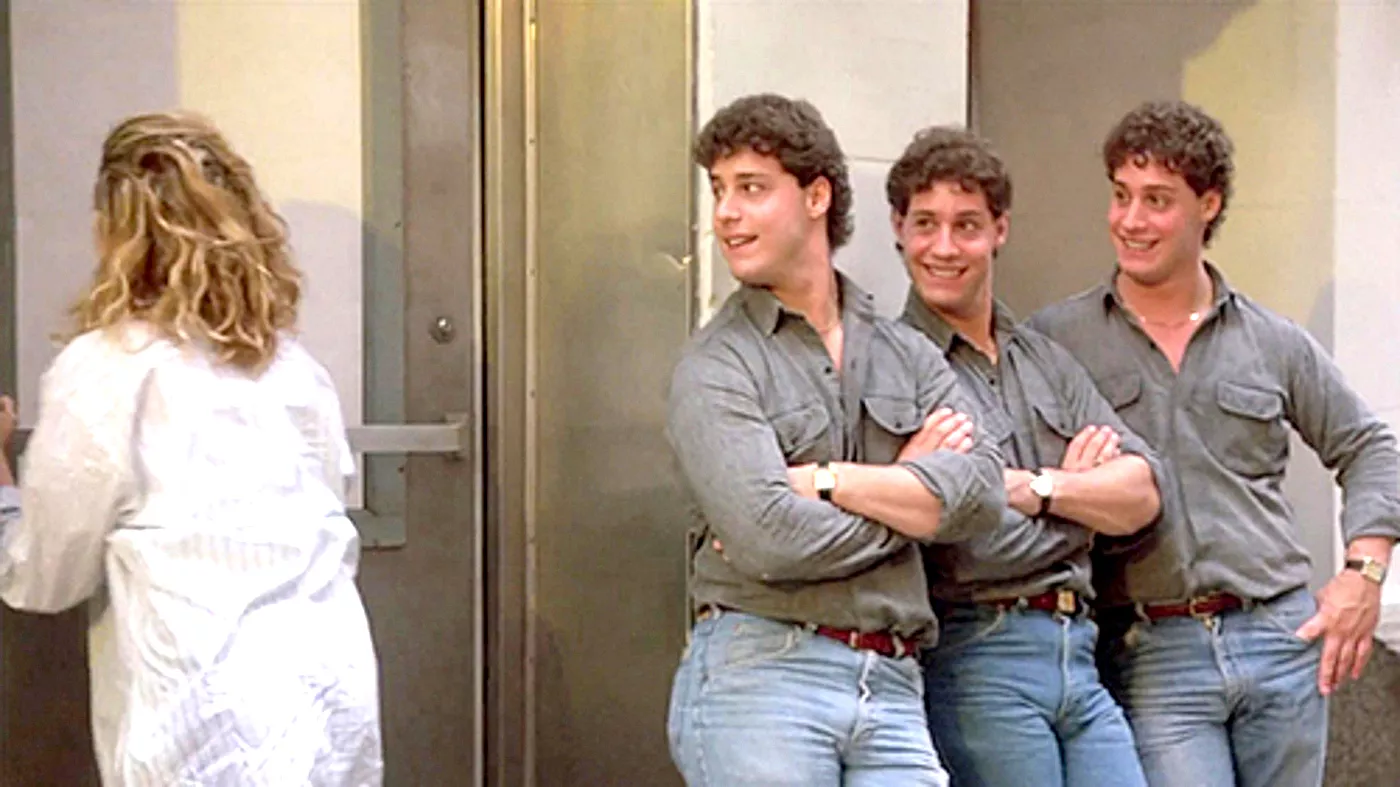 THREE IDENTICAL STRANGERS tells the astonishing story of three men who make the chance discovery at the age of 19 that they are identical triplets separated at birth and adopted to different parents. The trio's joyous reunion in 1980 catapults them to fame but it also set in motion a chain of events that unearths an extraordinary and disturbing secret  that goes far beyond their own lives – a secret that one day might answer key questions at the heart of all human behaviour.
The triplets went on to a certain degree of celebrity landing roles in Madonna's first film Desperately Seeking Susan in 1985 and their story was also the basis for a couple of episodes of early nineties sci fi / horror series The X-Files. Even more spookily the truth unveiled in the film was also the background to one of the chapters in a Stephen King novel release in 1980. That novel was Firestarter which went on to be a Drew Barrymore starrer film in 1984.
THREE IDENTICAL STRANGERS WILL BE RELEASED IN THE UK AND IRELAND ON 30 NOVEMBER 2018
Here's the Three Identical Strangers trailer…..