From the makers of the critically- acclaimed Class of '92, BUSBY tells the story of Sir Matt Busby, one of the most iconic and influential football managers of all time. During 25 years in charge of Manchester United his charisma, vision and steel revolutionised the beautiful game, turning Manchester United from the second-best team in their home city into one of the most iconic names in sport. His youthful "Busby Babes" team captivated a generation and, after they were decimated by the Munich air crash, he somehow found the strength to rebuild, nurturing superstars like Bobby Charlton and George Best before leading them to European glory. Matt Busby did not just change football – he changed the world of sport forever. From Sir Matt's humble beginnings in a small Scottish mining village, to twice rebuilding a football club first ravaged by war and then by the tragedy of the Munich Air Disaster, BUSBY is the definitive story of the founding father of modern Manchester United, a sporting pioneer whose legacy can be traced right up to the treble winning Manchester United side of 1999, and beyond.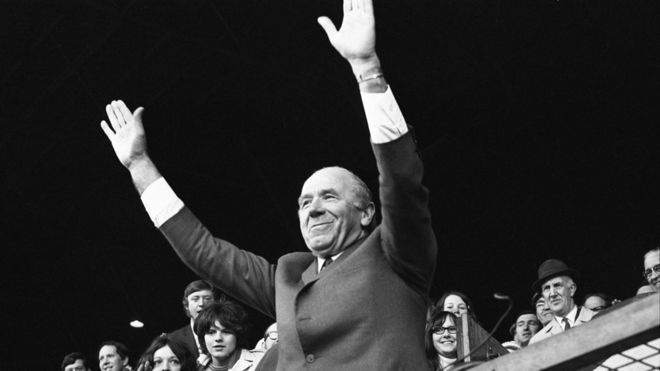 Directed by Joe Pearlman, BUSBY combines previously unseen archive footage with interviews with those who knew Busby best including the remaining 'Busby Babes' and members of the 1968 European Cup winning team, the 'Class of '92', and others.
To celebrate the release of feature documentary BUSBY on DVD, Blu-ray and download, we are giving  TWO lucky winners the chance to win a copy of the film on Blu-ray.
To win just:
*******COMPETITION CLOSES AT 23:59hrs on 15th DECEMBER 2019*******
Following condition apply:
Entrants must be residents in the UK.
There is no cash alternative to the prize stated. The prize is not transferable and no part or parts of the prize may be substituted by the winner for other benefits, items or additions.
Winners will be picked by the site.
Winners name, e-mail address and address will be passed to a third party provider for contact and prize delivery.
Here's the Busby trailer…….