'The only thing wrong with France is the French', says our less than enlightened Editor but then we point out that French writer- director made 'Leon' , one of his favourite films and then he changes his mind (which he does more often than his underwear). Besson has a diverse back catalogue of films none more so than The Fifth Element (disc review HERE) & Joan of Arc (disc review HERE).  One is a sci-fi extravaganza and the other an epic film about a religious hero and now you can own a bundle of Luc Besson films…..
The Fifth Element  – New York, the twenty-third century. The Earth is about to be destroyed by a huge ball of fire racing toward the planet. Cornelius, an old monk, knows how to stop the burning sphere: the Fifth Supreme Being, who unites the four basic Elements – air, water, fire and earth – must be summoned for it is the only being who can stop Evil. Cornelius, with help from Korben Dallas (Bruce Willis) a taxi driver and former secret agent, and Leeloo (Milla Jovovich) an alien in the shape of a beautiful, orange haired woman, set off on a myriad of adventures in an attempt to save humanity and fight the horrendous Zorg (Gary Oldman).
Joan of Arc – Tormented by visions, young Joan (Milla Jovovich) leaves her country home, seeks out the heir to the French throne, and tells him that God has charged her with the task of freeing France from the English. Granted an army, Joan fulfils her promise, but is later betrayed and tried as a witch. Director Luc Besson combines the vivid clarity of Jacques Rivette's earlier 'Jeanne La Pucelle' with a fast-moving storyline and comes up with one of the boldest versions of the Joan of Arc legend yet produced.
Both are out now on 4K restoration and here's a chance to win both Luc Besson films. TWO lucky winners can win a bundle containing each film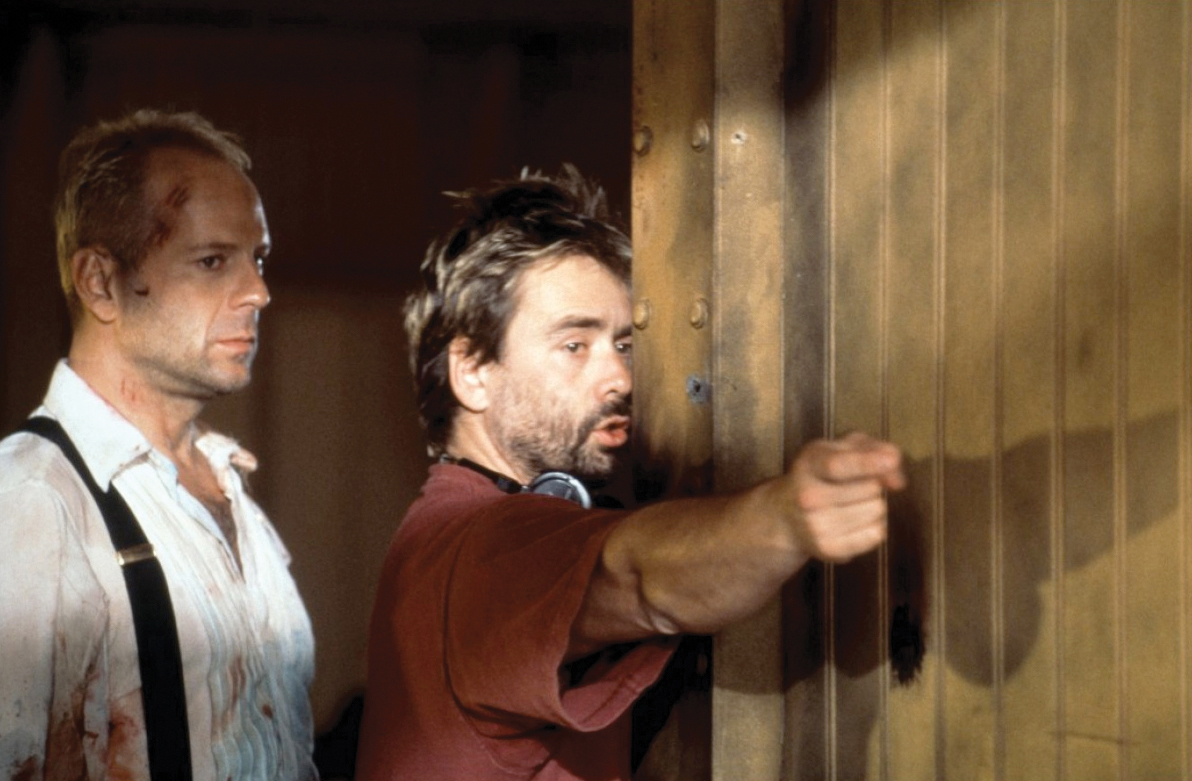 To win a bundle of Luc Besson films all you have to do is just:
*******COMPETITION CLOSES AT 23:59HRS ON 6TH SEPTEMBER 2020*******
Following condition apply:
Entrants must be residents in the UK.
There is no cash alternative to the prize stated. The prize is not transferable and no part or parts of the prize may be substituted by the winner for other benefits, items or additions.
Winners will be picked by the site.
Winners name, e-mail address and address will be passed to a third party provider for contact and prize delivery.
Winner will be contacted via social media DM and must reply within 72 hrs or competition will be redrawn for alternate winner
Here's The Fifth Element trailer…….
Here's the Joan of Arc trailer…….