Not the real life story of balding gonk Phil Collins and the other two Nobby Nobody members of prog- rock pop beat combo Genesis but rather a British sci-fi adventure where Man battles Machine in a desperate future.
The year is 2069. Mankind has been devastated by a chemical Armageddon. Forced to live underground where the air is breathable, the civilians, led by the charismatic Paul Brooks (John Hannah) survive in dire conditions, starving and pushed into slave labour. As the civilian unrest grows, the politicians and scientists, led by Dr. Eve Gabriel (Olivia Grant) dedicate all resources to the construction of ABEL, a humanoid lifeform, and mankind's last hope. When the powerful A.I. Machine learns it preprogramed fate it is up to Eve and Paul to stop the catastrophic consequences as humanity's future lies in the balance.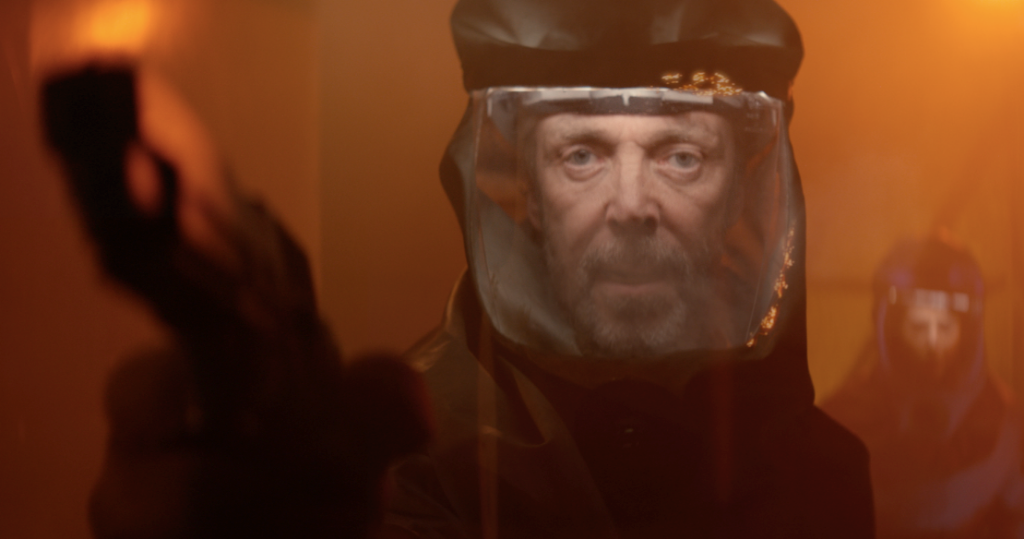 Genesis  stars Olivia Grant (Stardust), Chike Okonkwo, (The Birth of a Nation), Ed Stoppard (The Frankenstein Chronicles), Warren Brown (The Hatton Garden Job), John Hannah (The Mummy series, Agents of S.H.I.E.L.D.), Amrita Acharia (Game of Thrones), Wendy Glenn (You're Next) and Paul Nicholls (Eastenders, Bridget Jones: The Edge of Reason).
Written & Directed by Freddie Hutton-Mills and Bart Ruspoli (World War Dead: Rise of the Fallen) we have the chance to win one of TWO copies in our competition just by answering the following question:
In what 1994 British film did John Hannnah reading the poem Funeral Blues by W.H. AUDEN at the funeral of his on screen boyfriend played by Simon Callow?
a) The Mummy
b) Sliding Doors
c) Four Weddings and a Funeral
To enter just:
*******COMPETITION CLOSES AT 23:59HRS ON 29TH JULY 2018*******
Following condition apply:
Entrants must be residents in the UK.
There is no cash alternative to the prize stated. The prize is not transferable and no part or parts of the prize may be substituted by the winner for other benefits, items or additions.
Winners will be picked by the site.
Winners name, e-mail address and address will be passed to a third party provider for contact and prize delivery
Here's the Genesis trailer…..