Upgrade is a great little sci-fi horror action film from writer / director Leigh Whannell that is  set in the near-future where technology controls nearly all aspects of life. But when Grey (Logan Marshall-Green), a self-identified technophobe, has his world turned upside down, his only hope for revenge is an experimental computer chip implant called Stem. It's a micro chip that takes over his body in the most dramatic fashion whenever Grey needs help with astonishing results.
Upgrade was a low budget film based on a great idea and typically inventive with some superb set pieces as might be expected from Leigh Whannell who made his screenwriting mark with the first and best SAW film which launched a franchise as well bringing director James Wan (Aquaman) to the attention of Hollywood. Both have one pretty well since having gone on to write and direct the Insidious franchise. In fact Upgrade has a couple of in-jokes that Director Whannell was unable to resist that includes a door bell labelled, 'J.Wan' and there's also the glimpse of the doll from SAW on a background poster.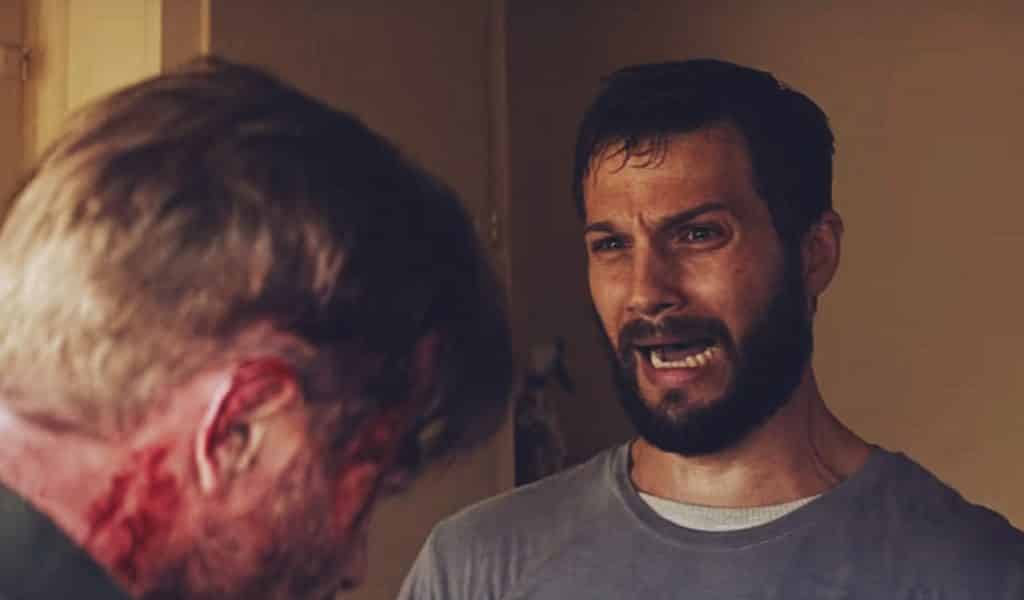 Now we are giving you a chance to win a copy of Upgrade and all you have to do to win a DVD is:
*******COMPETITION CLOSES AT 23:59hrs on 1st DECEMBER 2019*******
Following condition apply:
Entrants must be residents in the UK.
There is no cash alternative to the prize stated. The prize is not transferable and no part or parts of the prize may be substituted by the winner for other benefits, items or additions.
Winners will be picked by the site.
Winners name, e-mail address and address will be passed to a third party provider for contact and prize delivery.
Here's the Upgrade trailer…….