On July 18, 1969, Senator Ted Kennedy drives his car off of a bridge on Massachusetts' Chappaquiddick Island. The accident results in the death of passenger Mary Jo Kopechne, a 28-year-old campaign strategist who worked for Kennedy. The ongoing investigation into the mysterious and scandalous events forever alters his political legacy – and ultimately changes the course of presidential history.
Thankfully this sort of cover up could never happen anymore and there's absolutely no way that a wealthy and arrogant business man flouncing protocol, riding rough shod over public opinion, having affairs and paying off mistresses with hush money could ever happen today……….oh!
The Senator is an engrossing political thriller inspired by true events, the curse of family legacy and a web of lies take hold of a tragedy set to change both the influential Kennedy dynasty, and US history. Putting the spotlight on the seldom explored, dark, defining moment of Kennedy family history, no detail is spared in this thorough character study of power, arrogance, and tragedy.
Stepping into the Senator's shoes, Jason Clarke's multifaceted performance as Ted F. Kennedy is one of a complex man riddled with guilt yet driven by ambition who struggles with family legacy. It's a display of slimy self-preservation leaving audiences debating whether to offer sympathy or condemnation.  The Senator's supporting cast includes Academy Award nominee Bruce Dern as the ailing, yet venomous patriarch, Joe Kennedy Sr.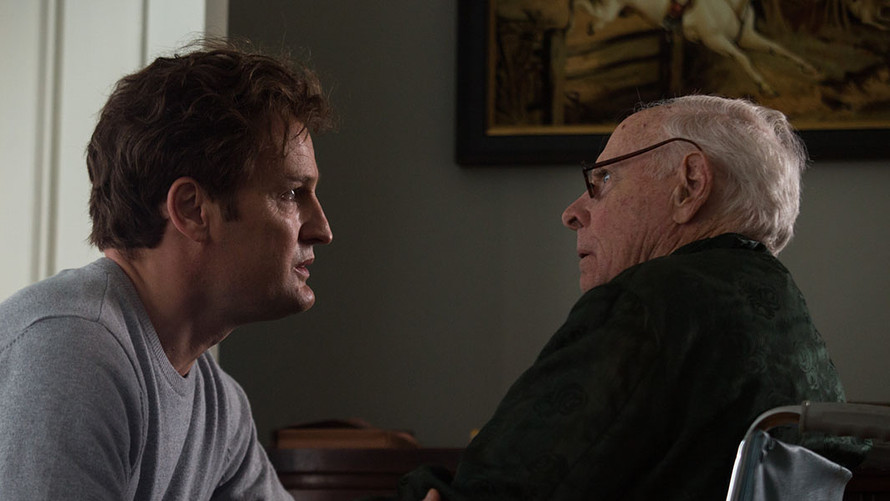 While his brothers like President John F. Kennedy are no strangers to film, the first dramatic retelling of Senator Ted Kennedy's darkest hour has been a long time coming. Rejecting Hollywood sensationalism in favour of a chilling sobriety, John Curran's enthralling tale of political zeitgeist and the man caught in its shadow
To win a copy of The Senator just answer the following insultingly easy question:
Who won 2016 US election and became the President of the US?
a) Hillary Clinton
b) Vladimir Putin
c) Donald Trump
To enter just :
*******COMPETITION CLOSES AT 23:59hrs on 2nd SEPTEMBER 2018*******
Following condition apply
Entrants must be residents in the UK.
There is no cash alternative to the prize stated. The prize is not transferable and no part or parts of the prize may be substituted by the winner for other benefits, items or additions.
Winners will be picked by the site.
Winners name, e-mail address and address will be passed to a third party provider for contact and prize delivery
Here's The Senator trailer…….