To celebrate the release of VLAD THE IMPALER – available on DVD & Digital 23rd March from 4Digital Media – we have a DVD up for grabs! Game of Thrones meets Vikings – with a Dracula origin story – in this thunderous tale of seven fierce warriors in 15th Century Turkey, tasked with hunting down the vicious warlord Vlad the Impaler, to put an end to his cruel reign of terror.
Packed with astoundingly bloody fight scenes, bone-crunching action, sweeping landscapes and startling heroism, VLAD THE IMPALER is an enthralling men-on-a-mission, swords and savagery epic. It's The Magnificent Seven crossed with Conan, as the unstoppable wing-backed warriors close in on their foe – with and a superbly sinister performance from Turkish star Erkan Petekkaya as the villainous Vlad Dracula, the 'heir of the devil and spawn of Amanda Holden' (OK we made up that last bit!) and the inspiration for vampire mythology.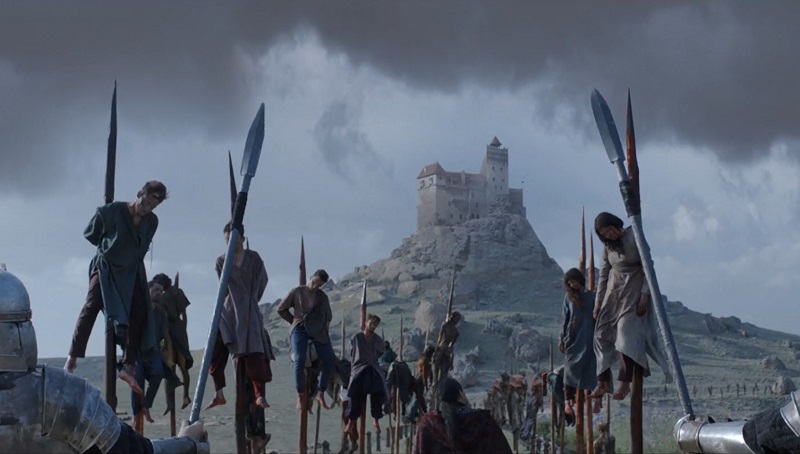 In the middle of the 15th Century, in the depths of Turkey during the Ottoman Empire, the land is torn apart by horrendous atrocities and bloody murders are inflicted against the terrified people by the cruel and blood-thirsty, Vlad the Impaler. The ruler, Baba Sultan, orders a group of seven fearless warriors known as Deliler, to hunt down Vlad and end the persecution once and for all. The seven heroes set out on their long journey, stopping at nothing until they find the inhumane Vlad and defeat him in what will be a battle to end all battles…..
To win a copy of Vlad the Impaler just:
FOLLOW us on twitter here:
RETWEET the link
TAG four (4) friends!
*******COMPETITION CLOSES AT 23:59 hrs ON 29TH MARCH 2020*******
Following condition apply:
Entrants must be residents in the UK.
There is no cash alternative to the prize stated. The prize is not transferable and no part or parts of the prize may be substituted by the winner for other benefits, items or additions.
Winners will be picked by the site.
Winners name, e-mail address and address will be passed to a third party provider for contact and prize delivery.
Winner will be contacted via social media DM and must reply within 72 hrs or competition will be redrawn for alternate winner
Here's the Vlad the Impaler trailer……