Here's a fascinating fact – many of the men involved in the clear up of the Russian nuclear disaster were forced to wear Y-fronts having been warned that Chernobyl fallout! ('You're fired!' – Ed). But we digress……Chernobyl has been described as 'enthralling' and 'quietly spectacular' and 'one of the best TV series ever made'.
Sky Original drama Chernobyl explores the truth surrounding the disastrous nuclear power plant explosion in 1986 – a story of incredible heroism and sacrifice, but also shocking lies and conspiracy. The result of extensive research, Chernobyl seeks to tell the stories of those directly involved in causing the catastrophe, and those affected by the nuclear fallout felt across the world. Jared Harris  stars as Valery Legasov, a nuclear physicist who is one of the first people to grasp the scope of the nuclear disaster. Ulana Khomyuk (Emily Watson) is a scientist committed to getting to the bottom of the cause, while Lyudmilla Ignatenko (Jessie Buckley – Wild Rose) is the wife of a firefighter who was first on the scene. Stellan Skarsgård (Mamma Mia) plays Soviet Deputy Prime Minister Boris Shchergina, leading the government commission from a safe distance.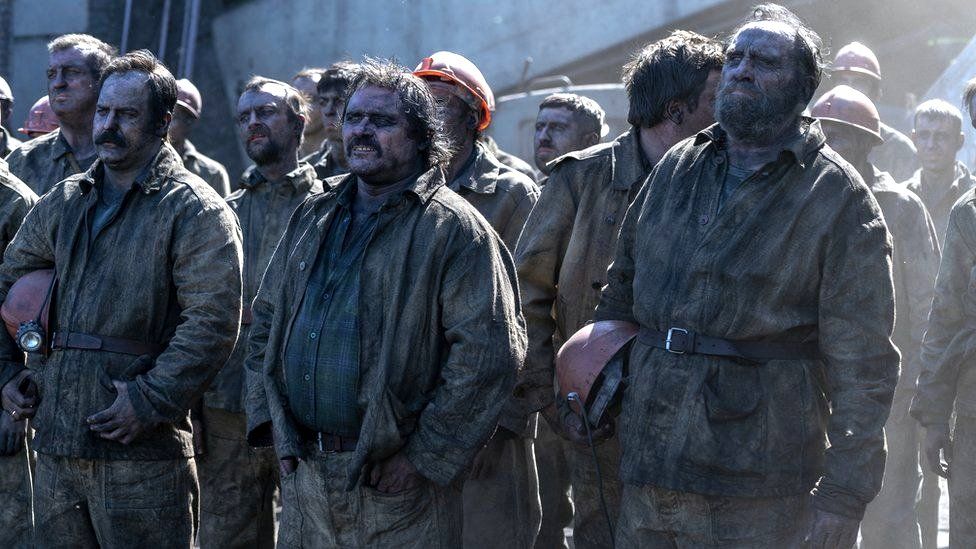 Directed by The Walking Dead's Jonas Renck, the series is committed to a realism that refuses to shy away from the horrors, both physical and psychological, inflicted upon the victims of this uniquely horrifying event. A deeply moving story about how individuals act when faced with something inexplicable, this drama seeks to honour the spirit of those who helped stop the devastation from spreading even further. 
Investigating the lengths to which governments will go to cover up atrocities and suppress the spread of information, Chernobyl is a brilliant TV series and acts as a timely warning: the truth will out.
To win a copy of the series just:
*******COMPETITION CLOSES AT 23:59 HRS ON 14TH JULY 2019*******
Following condition apply:
Entrants must be residents in the UK.
There is no cash alternative to the prize stated. The prize is not transferable and no part or parts of the prize may be substituted by the winner for other benefits, items or additions.
Winners will be picked by the site.
Winners name, e-mail address and address will be passed to a third party provider for contact and prize delivery.
Here's the Chernobyl trailer…….