Featuring Australian star Essie Davies (True History of the Kelly Gang) in the lead role and packed full of 1920's glamour, intrigue and fabulous action sequences,  Miss Fisher and the Crypt of Tears arrives on DVD following its British premiere on UKTV's Alibi.
The fantastic Miss Phryne Fisher (Essie Davis) lady detective extraordinaire is perfectly at home wielding a pearl handled  pistol and her razor sharp wit on the back streets of Melbourne but a new case sees her spanning the world from Australia to London and finally to Palestine where she frees Shirin Abbas, a young Bedouin girl from her unjust imprisonment in Jerusalem. However in doing so, Phyrne begins to unravel a decade old mystery concerning priceless emeralds, ancient curses and the shocking truth behind the suspicious disappearance of Shirin's forgotten tribe in a series of shocking revelations!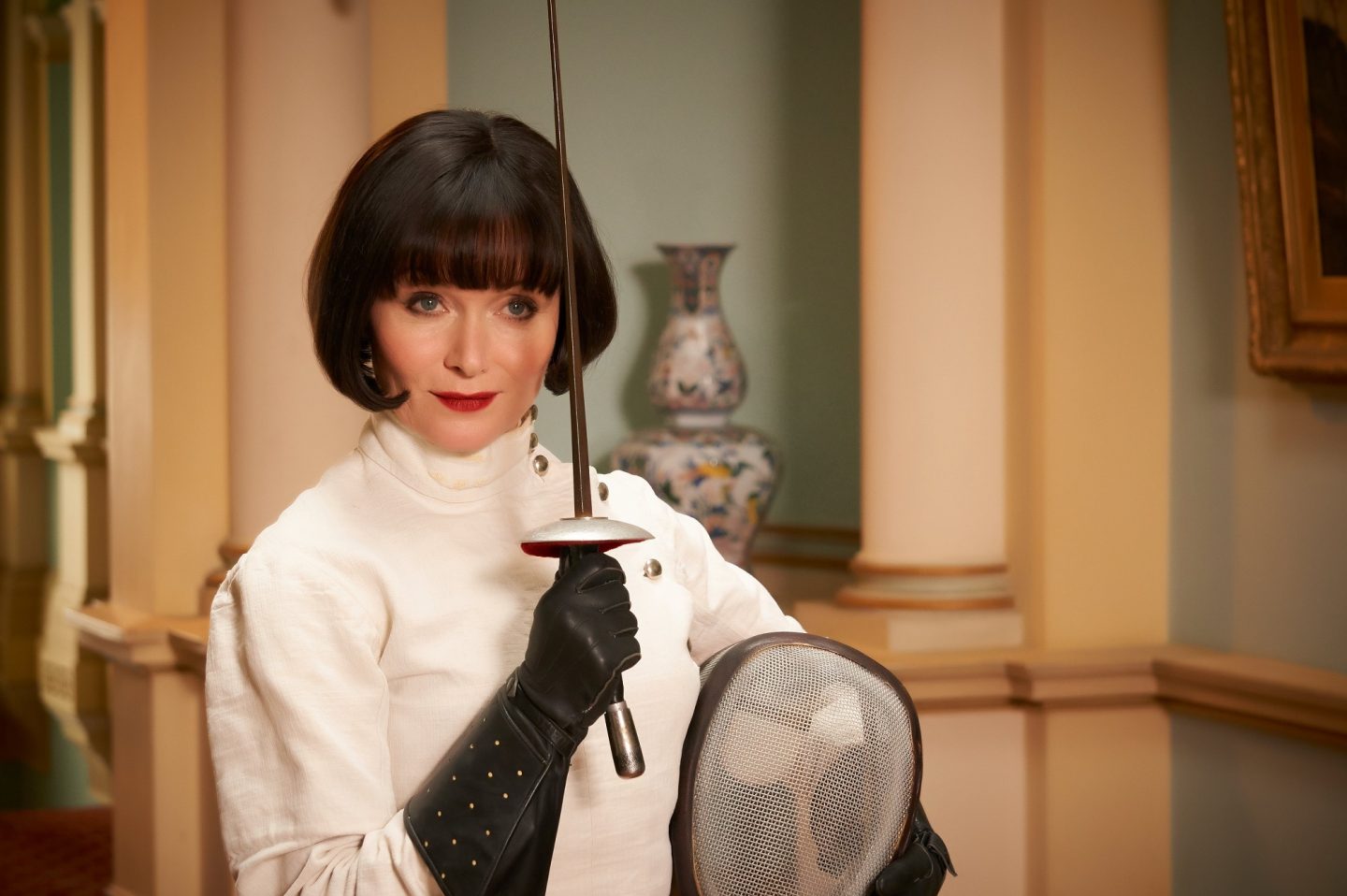 Miss Fisher and the Crypt of Tears plays like Indiana Jones meets Miss Marple and is fantastic fun and you can win a DVD copy of the film here. All you have to do is just:
How many shots are fired by the gun boat?
a) 1
b) 2
c) 3
******COMPETITION CLOSES AT 23:59HRS ON 17TH MAY 2020******
Following condition apply:
Entrants must be residents in the UK.
There is no cash alternative to the prize stated. The prize is not transferable and no part or parts of the prize may be substituted by the winner for other benefits, items or additions.
Winners will be picked by the site.
Winners name, e-mail address and address will be passed to a third party provider for contact and prize delivery.
Here's the trailer for Miss Fisher and the Crypt of Tears……..