Perhaps the only bit of suspense we get is wondering if the Editor is going to buy a round of drinks when we go to The Nags Head ('You're fired!' – Ed). Suspiria is a whole different matter. A remake of Dario Argento's seminal 1977 horror film this is once again set in a world-renowned dance company a darkness swirls at the centre of it all, one that will engulf the troupe's artistic director, an ambitious young dancer, and a grieving psychotherapist. Some will succumb to the nightmare. Others will finally wake up. Now you can win a copy in our Suspiria competition…….
Visionary filmmaker Luca Guadagnino (Call Me By Your Name) gleefully assembles a gifted troupe of collaborators with standout performances from Dakota Johnson and Tilda Swinton, an immersive soundtrack from Thom Yorke, breathless dance set pieces from choreographer Damien Jalet and startling visuals from regular DoP Sayombhu Mukdeeprom.
Casting an uncanny and unforgettable spell alli its own, SUSPIRIA sears its bold imagery into your subconscious and creates a nightmarish atmosphere destined to creep under your skin for days and all builds to an astonishing climax.
For horror fans this is an absolute must and you can win a copy in our Suspiria competition just:
Subscribe to the AnyGoodFilms You Tube channel here:
Watch the clip here
Answer the following question: How many times does Bill Skarsgard say he auditioned for the role part of Pennywise in IT?
Send your answer with your name and address to : competitions@anygoodfilms.com
****SUSPIRIA COMPETITION CLOSES AT 23:59HRS on 20th OCTOBER 2019****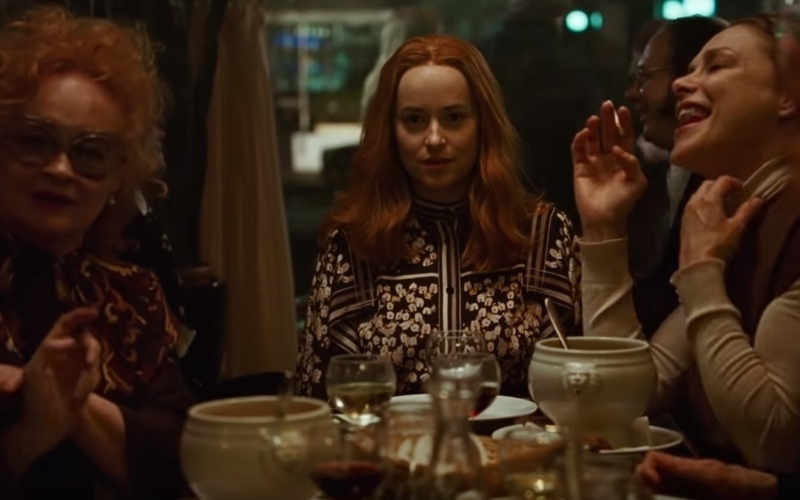 Following condition apply:
Entrants must be residents in the UK.
There is no cash alternative to the prize stated. The prize is not transferable and no part or parts of the prize may be substituted by the winner for other benefits, items or additions.
Winners will be picked by the site.
Winners name, e-mail address and address will be passed to a third party provider for contact and prize delivery.
Here's the Suspiria trailer…….