So if you've seen the recent Stephen Merchant directed film, Fighting with my Family, you'll know it's the true life story of British wrestler Paige one of the biggest stars in the world. Now our image of a female wrestler is a woman who looks like she's had wood chopped on her face but Paige is a pin up beauty who must be a terrifying prospect to take out on a date.  Our Editor once dated a female wrestler who gave him a wrestling lesson. The following day he came into the office and covered in bruises. It's the only time that he's been on a date and he's the one who's had a battering in the ring ('You're fired!' – Ed).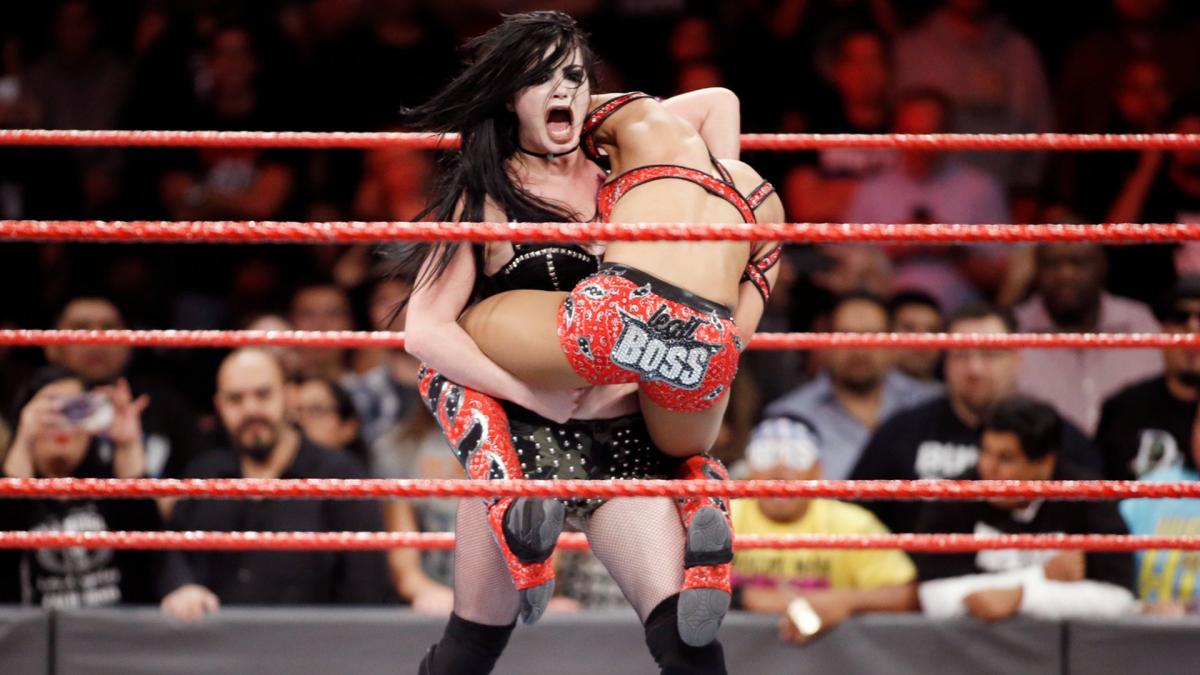 Anyway we digress….. Paige was the first ever NXT Women's Champion and won the Divas Championship during her first ever match on Raw. With her unique personality and wrestling pedigree, Paige had game-changing matches and blazed a trail that created the "women's evolution" that continues in WWE to this very day! Even with her in-ring career now finished, fan support for Paige is still growing strong. Her arrival in WWE – has made the "Anti-Diva" a household name around the world! This collection includes some of the most important matches of her career, facing opponents including Emma, AJ Lee, Sasha Banks, and The Bellas!
So this is a vital addition to any wrestling fans collections and to win the Paige DVD all you have to do is:
*******COMPETITION CLOSES AT 23:59hr son 7th JULY 2019********
Following condition apply:
Entrants must be residents in the UK.
There is no cash alternative to the prize stated. The prize is not transferable and no part or parts of the prize may be substituted by the winner for other benefits, items or additions.
Winners will be picked by the site.
Winners name, e-mail address and address will be passed to a third party provider for contact and prize delivery.
Here's a clip of Paige in action recreating what looks like the Old Kent Road on a Friday night…….