Regular readers of AnyGoodFilms will know we are huge fans of the film Leon hence the icon in our logo. We absolutely LOVE this film and it's now 25 years since audiences were spellbound by one of the most unusual coming of age stories in film history: LEON (1994). The story of the relationship between hitman (Jean Reno) and little Mathilda from next door launched the film career of Academy Award Winner Natalie Portman and established the French-born Luc Besson as one of Hollywood's finest action directors and remains one of his best films.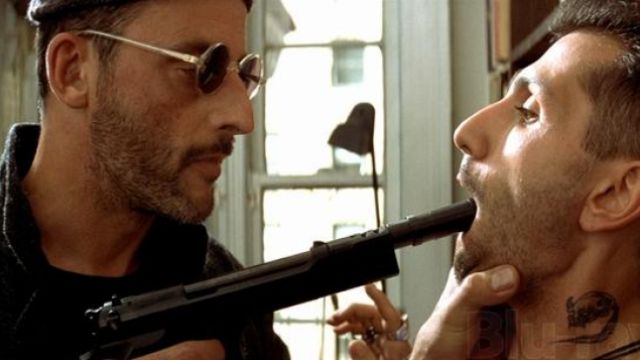 For its 25th anniversary, STUDIOCANAL celebrates Luc Besson's masterpiece with a 4K restoration and exclusive new artwork from French artist Flore Maquin. Apart from Jean Reno and Natalie Portman in her first film role LEON also starred Gary Oldman and Danny Aiello and the film is widely regarded as a genre classic and one of the best action films to come out of the nineties. We interviewed Luc Besson a few years ago and asked him about a Leon sequel and he gave his answer here.
LEON: Directors Cut will be available on 4K UHD, Blu-ray, DVD and EST from 11th November all with brand-new illustrated cover artwork.
For a chance to win the newly restored Ultra HD Blu-ray edition simply:
******COMPETITION CLOSES AT 23:59HRS ON 24TH NOVEMBER 2019******
Following condition apply:
Entrants must be residents in the UK.
There is no cash alternative to the prize stated. The prize is not transferable and no part or parts of the prize may be substituted by the winner for other benefits, items or additions.
Winners will be picked by the site.
Winners name, e-mail address and address will be passed to a third party provider for contact and prize delivery.
Here's the Leon trailer…….