From Academy Award winners James Cameron & Jon Landau, and visionary filmmaker Robert Rodriguez comes your chance to win ALITA BATTLE ANGEL dvd  an epic adventure of hope and empowerment. When Alita (Rosa Salazar) awakens with no memory of who she is in a future world she does not recognise, she is taken in by Ido (Christoph Waltz), a compassionate doctor who realises that somewhere in this discarded cyborg shell is the heart and soul of a young woman with an extraordinary past. When deadly and corrupt forces come after Alita, she discovers a clue to her past – she has unique fighting abilities that those in power will stop at nothing to control. If she can stay out of their grasp, she could be the key to saving her friends, her family and the world she's grown to love.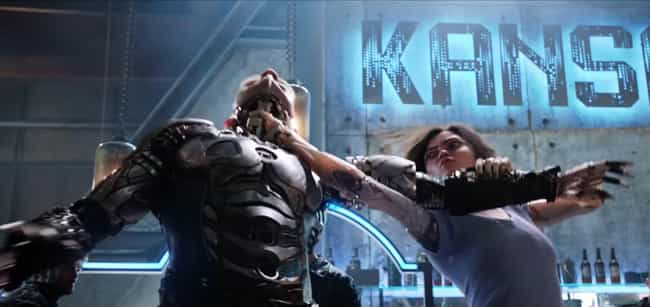 The Alita Battle Angel DVD has a whole host of superb extras and here's your chance to win a copy here just by answering the following question.
In the clip of Jon Landau, James Cameron & Robert Rodriguez at the World premiere of Alita which singer do they thank?
a) Arianne Grande
b) Rita Ora
c) Dua Lipa
To enter just:
*******COMPETITION CLOSES AT 23:59 HRS ON 28TH JULY 2019*******
  Following condition apply:
Entrants must be residents in the UK.
There is no cash alternative to the prize stated. The prize is not transferable and no part or parts of the prize may be substituted by the winner for other benefits, items or additions.
Winners will be picked by the site.
Winners name, e-mail address and address will be passed to a third party provider for contact and prize delivery.
ALITA BATTLE ANGEL IS OUT ON 4K ULTRA HD + BLU-RAY™ 3D, BLU-RAY™ & DVD 22ND JULY 2019