Not the story of how Amanda Holden became a judge on Britain's Got Talent but a drama  from  Sky Italia original series.  The Miracle is by award winning writer Niccolò Ammaniti who pens this intense and intriguing tale of politics, mob violence, and the awesome power of belief. After its acclaimed run on Sky Atlantic, The Miracle Series One is set to arrive on DVD and digital.
A fearsome mafia boss, a naïve young Prime Minister, a priest who has lost his path, an ill security general, and a haematologist with an ailing mother – these people from disparate walks of life are tied together by something inexplicable: a miracle. During a raid on a mafia base in an abandoned army swimming pool, a statue of the Virgin Mary is discovered in a pool of blood – not from any violence, but wept from her stone eyes. There is no answer to the mystery, but it has the power to change all of their lives forever.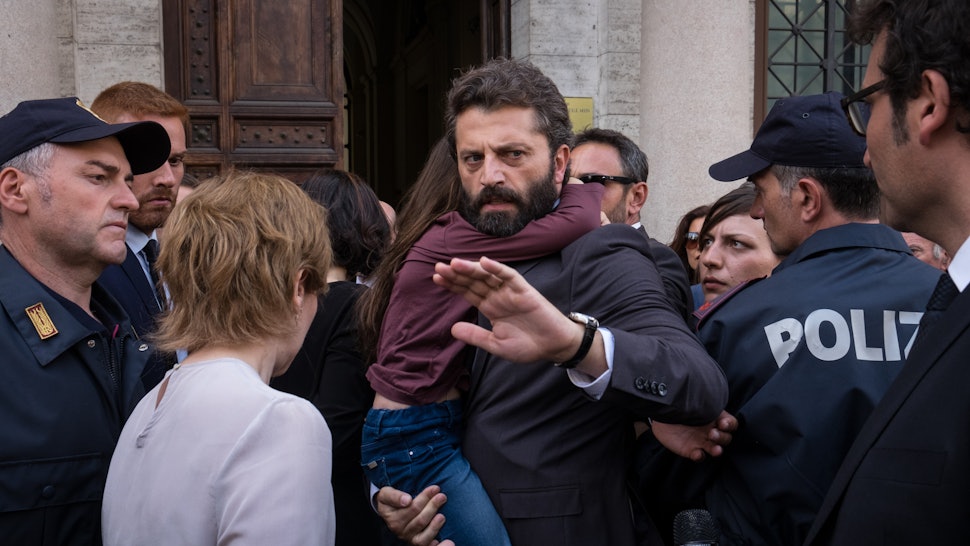 This secret is capable of sending a man mad, driving a scientist to the very limits of reason and destabilising a country already hanging on a delicate balance. Pragmatism, national interest, faith and science are the paths taken to find an answer to this incomprehensible phenomenon, but the search for answers only uncovers more questions…and the statue's isn't the only blood spilled. 
The Miracle is an epic eight-part drama that arrives on DVD on 25 March 2019 and will also be available
To win a copy just:
*******COMPETITION CLOSES AT 23:59hrs on 31st MARCH 2019 *******
Following condition apply:
Entrants must be residents in the UK.
There is no cash alternative to the prize stated. The prize is not transferable and no part or parts of the prize may be substituted by the winner for other benefits, items or additions.
Winners will be picked by the site.
Winners name, e-mail address and address will be passed to a third party provider for contact and prize delivery.
Here's the Miracle trailer…….