Widows was on the AnyGoodFilms Best Films of 2018 list……Set in contemporary Chicago, amid a time of political turmoil, four women — with nothing in common except a debt left by their dead husbands' criminal acts — conspire to take fate into their own hands. Tensions build as Veronica, Alice, Linda and Belle are left with no option but to forge a future on their own terms by attempting to complete the heist that their husbands couldn't and now is your chance to win the Widows dvd.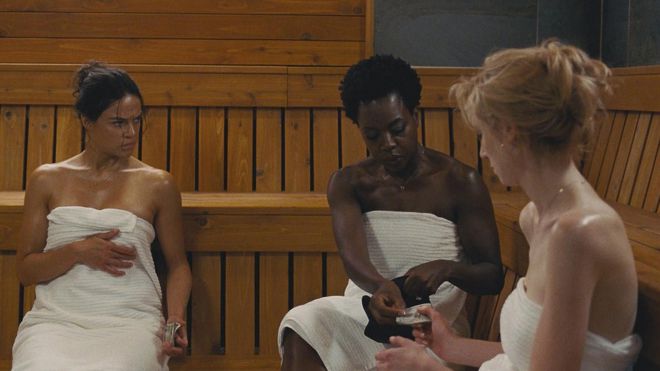 A blistering, modern-day thriller set against the backdrop of crime, passion and corruption, featuring stellar supporting performances from Colin Farrell, Robert Duvall and Liam Neeson,Widows delivers explosive action and gripping suspense. Capping off an unrivalled ensemble cast is 2018's BAFTA Rising Star Daniel Kaluuya, with a truly menacing performance unlike anything he's done before.
Starring Oscar® Winner and 2019 BAFTA-nominee (Best Leading Actress) Viola Davis for her searing performance, Widows boasts an all-star female cast including Michelle Rodriguez, Elizabeth Debicki and Cynthia Erivo (2019 BAFTA Rising Star Nominee).
Widows is a really great film which unfortunately didn't connect with audiences who missed out a treat so here's your chance to win a dvd copy.
To win the Widows dvd just:
…..…and that's it!
*******COMPETITION CLOSES AT 23:59HRS ON 24TH MARCH 2019*******
Following condition apply:
Entrants must be residents in the UK.
There is no cash alternative to the prize stated. The prize is not transferable and no part or parts of the prize may be substituted by the winner for other benefits, items or additions.
Winners will be picked by the site.
Winners name, e-mail address and address will be passed to a third party provider for contact and prize delivery.
Winner will be contacted via DM and must reply within 48hrs or prize will be forfeited
Here's the Widows trailer…….