By 1965 Frank Sinatra was a long established singer and had been playing lead roles in films since 1943. Ol Blue eyes was a star and cemented his acting credentials when he won a Best Supporting Actor Oscar for his turn in From Here to Eternity in 1953 (that wedding scene at the start of The Godfather is rumoured to be about how Sinatra won the role). Von Ryan's Express had come after The Manchurian Candidate, Ocean's 11, High Society & Guys and Dolls and it was to be his last real credible hit.
Unduly forgotten Von Ryan's Express is now one of those great Sunday afternoon war films much Ice Cold in Alex film that you can just sit back and know you're in safe hands with what is a boys own adventure.  Sinatra plays Colonel Joseph Ryan, shot down in his plan and captured by the Germans and banged up in a prisoner camp with Major Eric Fincham, a enjoyably crotchety Trevor Howard, who finds his position usurped by the yankee arrival who has his way of doing things. The major's rule seems to benefit only their German guards and earns him the nickname Von Ryan by the other POW's .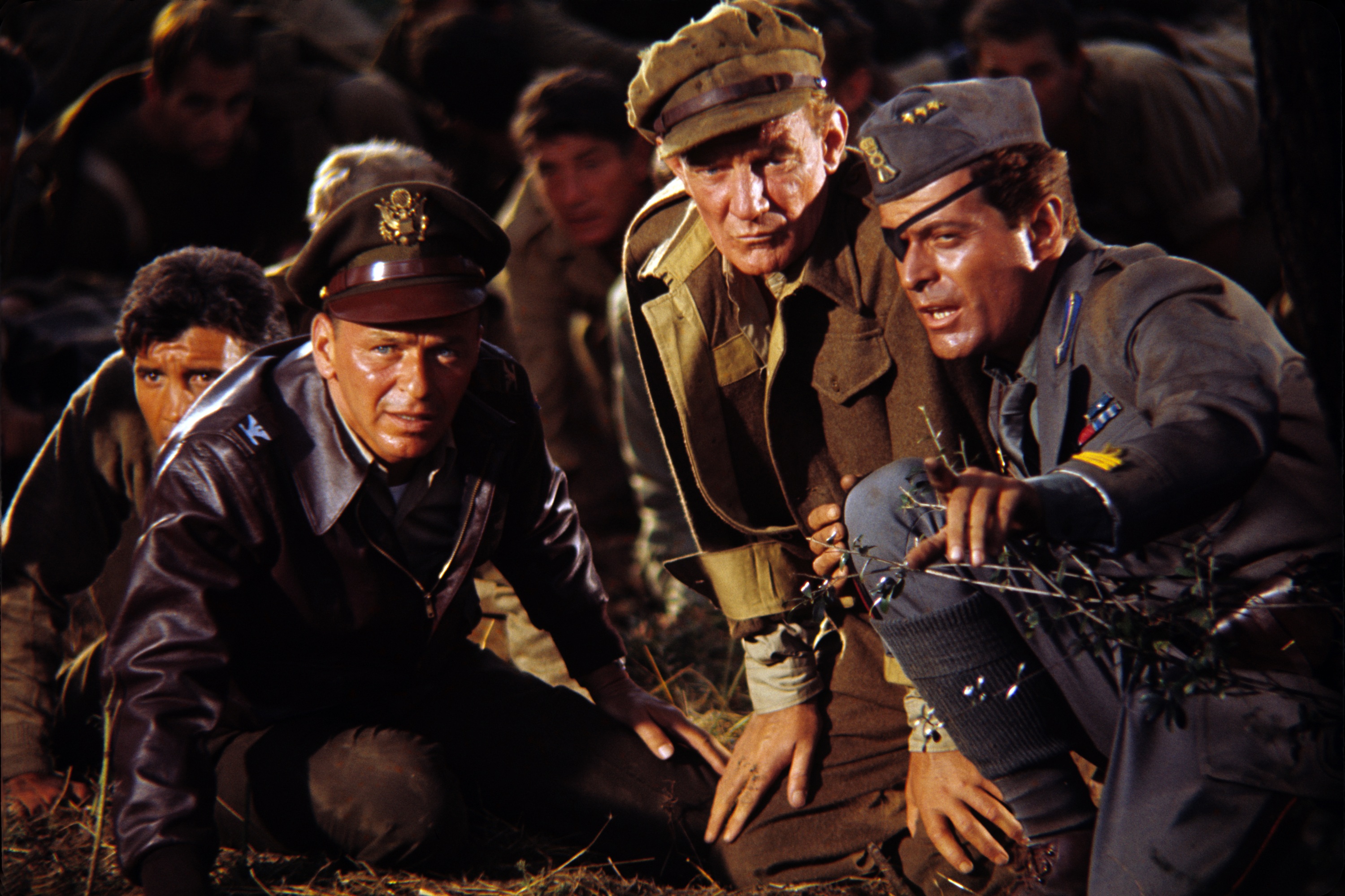 From the featurette included on the disc it seems that Sinatra was less than professional to his fellow actors often leaving set if he wasn't in the shot regardless of him being in the scene. A professional discourtesy and often the other actors found themselves saying their lines to no one. The great Trevor Howard played second fiddle but was that typically solid British actor lending the film some gravitas against Sinatra's star power. Howard had appeared in Mutiny on the Bounty opposite Brando so was more than used to temperamental actors.
Von Ryan soon earns back some respect when all the prisoners being transported on a train manage to over ride their Nazi guards and they set off using the train and its carriages as they flee for freedom whilst avoiding a variety of Nazi hazards.
Based on a book by David Westheimer it was shot on the back lot of 20th Century Fox who were still reeling after the massive financial hit they taken with the disastrous release of Cleopatra which had almost sunk the studio. Directed by Mark Robson the film was a hit. Robson was a workmanlike but highly competent director and he had problems with Sinatra too who wielded his star power. With Von Ryan's Express Robson made one of the great wartime escape movies almost as essential as The Great Esacpe, The Guns of Navarone and Where Eagles Dare. After this Robson would make the salacious Valley of the Dolls and the classic 70's disaster epic Earthquake but Von Ryan's Express was as good as anything he had made previously.
The film has great action sequences (no CGI here just some great model work),cliffhanger moments and those essential escape-from-the-Nazis scenes where they're constantly on the verge of being rumbled.
The disc has several decent extras notably a featurette about reliving the adventure of Von Ryan's Express as well as an isolated score with a commentary, a  feature on Hollywood and its war films plus a look at the legacy of the superb composer Jerry Goldsmith.
The film is now available on blu ray for the first time as part of the Premium Collection which also includes a dvd and digital copy as well as 4 art cards with scenes from the film.
Von Ryan's Express is a hugely enjoyable romp which still stands up even after 50 years
Here's the Von Ryan's Express trailer…….
Von Ryan's Express is released on Blu Ray, DVD & Digital download as part of a Premium Collection on 13th August 2018