Our Editor went through an extremely bitter divorce where he and his wife fought tooth and nail over who would get custody of their twins boys, Adolf and Damien. Unfortunately our Editor lost and he got custody of the boys. ('You're fired!' – Ed).  The bitterness that seems to accompany many divorces is played out in the French drama 'Custody' where Antoine (Denis Menochet) is a father separated from his wife Miriam (Lea Drucker). Desperate to win her back and see his son too he veers between barely contained rage and utter despair at his situation. His daughter is old enough not to have to see her father but his son has little choice.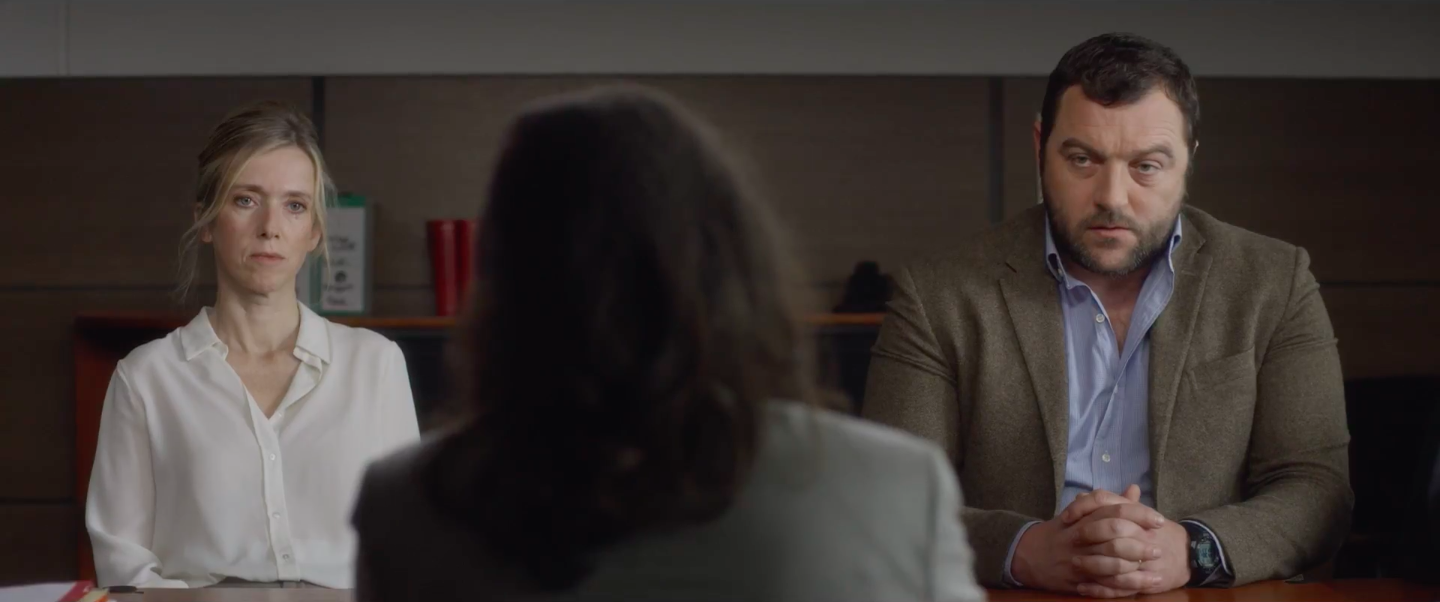 The occasions where he does have access to his son invariably erupts into the most furious outbursts utterly terrifying the boy reducing him to tears and running away and trying to hide from his Dad. It's an insight into Antoine's backstory as to why he and his wife have separated. For divorced couples this might be an all too familiar scenario as, utterly bereft at the collapse of his marriage, he also is incapable of amending his behaviour. Lovelorn he is frequently reduced to tears yet just can't help himself from lunging at his wife. There are several times when he could be the man she wants and needs him to be but jealousy consumes him as he's obsessed with the idea that she is with someone else. He turns up uninvited to his Miriam's family parties and just can't contain his fury. Although in fairness any man would be the same if they saw that his ex-wife's new boyfriend has a ponytail as seen here.
Much like the recent 'Loveless' this is another foreign language film dealing with the universal theme of a broken marriage. Whereas Loveless focuses on the child and contains possibly one of the most distressing scenes of an upset son we've seen in a long time, Custody focuses as much on the ex wife as it does the child.
Denis Menochet is a bear of man and is a physically intimidating presence yet his doe eyes hide a man on the brink.  Tarantino cast him well in 2009's 'Inglorious Basterds' where in the opening scene  he tries to hide the Jewish family fleeing Christoph Waltz's sadistic Nazi commander but is impotent as to be able to do anything. But in Custody he lets rip in the most ferocious way and it all inevitably comes to a head towards the end of the film in terrifying, yet all too believable, fashion.  It shows why British police take domestic incidents so very seriously as the film makes it painfully clear how quickly this can all escalate which makes Custody all too real.
Here's the trailer…….