Sheila Hancock plays Edie, a belligerent stroppy 83 year old woman and in many ways she's like a female equivalent of our Editor without the incontinence ('You're Fired!'– Ed). But this is Sheila Hancock, the much loved and respected actress and at 85 years old is still remarkably twinkly eyed and youthful.  As Edie her life has been reduced to full time carer for her husband played by an actor who must have been overjoyed at being offered the role only to find he dies in the first scene.  This desperately sad moment in any elderly couple's life turns out to be a blessing in disguise for Edie. Now, for the first time in years, she has the opportunity to live her life for herself and takes the opportunity to travel to Scotland determined to climb Mount Suilven.
Her intentions are soon beleaguered when she literally bumps into Johnny (Kevin Guthrie) on the train platform and she misses her train. It's his offer to give her a lift that puts their friendship into motion. It's him also that comes to her rescue when her accommodation has been overbooked and her trip of a lifetime is saved when he lets her stay overnight in his filthy student digs. The mismatched couple soon develop a grudging friendship with him feeling responsible for Edie's predicament and her realising that she should accept his offer of help especially as it turns out that he is a mountain guide.
This is director Simon Hunter's first feature film since 2008 and he also writes the script but it offers little new revelations and Hancock learns little beyond how to drink from a can of cider without getting it down the front of her  – a skill our Editor has still to master ('You're still fired!' – Ed)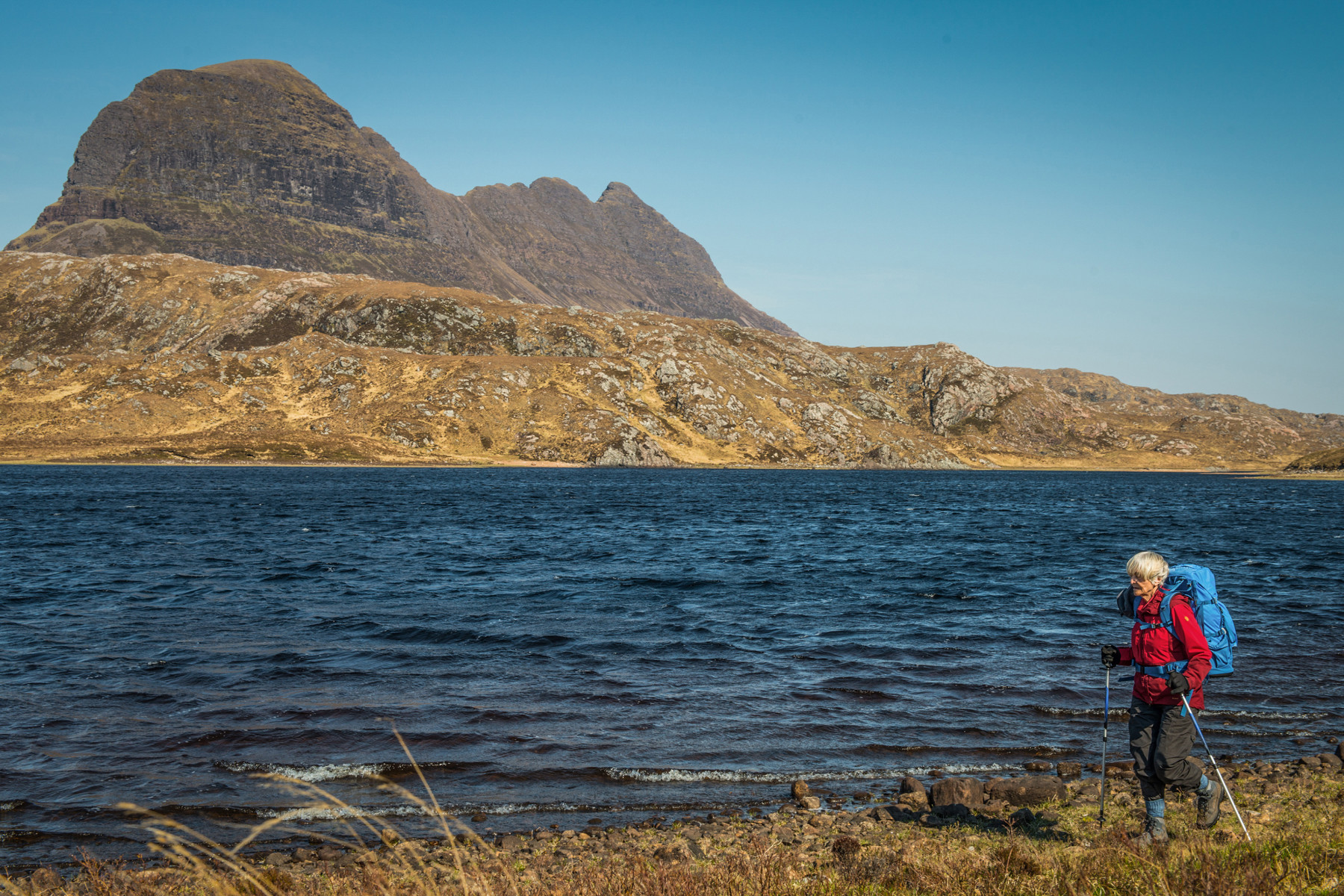 Edie plays much like a Sunday evening drama with Hancock, though curmudgeonly, is never dislikeable because she is so beloved in real life by audiences anyway.  But it's a thin script with some nice moments but by the time she decides to climb the mountain in torrential rain the expedition seems doomed to disaster. So we're inundated with seemingly interminable shots of Scottish landscapes taken with drone mounted cameras zooming out to emphasize her isolation time and again. It all gets a bit too travelogue alike with the only saving grace that that the tangerine tanned holiday presenter Judith Chalmers never crops up to do a piece to camera.
There is a message here that's closely attuned to John Lennon's mantra that, 'life is what happens when you're making plans'. It's a truism that Edie could have learnt in half the film's running time.
Here's the trailer…….