Searching for a missing person is always an emotional time for both police and especially family even more so when it's likely that it will end in tragedy. In the case of Shannon Mathews a few years ago it all ended well with police finding the child having been found hidden in a drawer underneath a bed in a bid for some reward money for an alleged kidnap manufactured by her harridan chav of a mother. Thankfully  Shannon was found although what's not so well known is that poor Shannon asked to stay in the drawer for a bit longer saying it was the best 2 weeks she'd ever had!
Searching follows widowed father David (John Cho)in his desperate search for his daughter Pamela (Sara Sohn). From the start the film shows that his daughter is everything with the film showing both parents doting on her as they film and uploading everything until her mother falls terminally ill before dying. In that respect it plays a little like the first 10 heartbreaking minutes of Pixars, 'Up!'
Director Aneesh Chaganty's  film is a thriller and follows in the tracks of Soderburgh's Unsane and especially the recent Unfriended Dark Web with all of the film shown entirely through a PC screen with search engines, skype and social media with an increasingly desperate father trying to find out what's happened to his daughter who doesn't come home one night. Searching is every responsible parent's nightmare with social media shown to be both negative (unbeknown to her father his daughter is friendless and lonely) but also positive  with digital footprints assisting the search much to the annoyance of our Editor who's internet history is always a source of entertainment for the rest of us ('You're fired!' – Ed).
The script does ramp up the missing person investigation to a level of high risk very quickly and not wholly convincingly and it's a police sergeant Vick (Debra Messing) who takes over the case and ups the ante far quicker than it normally would without the initial enquiries seemingly having been made.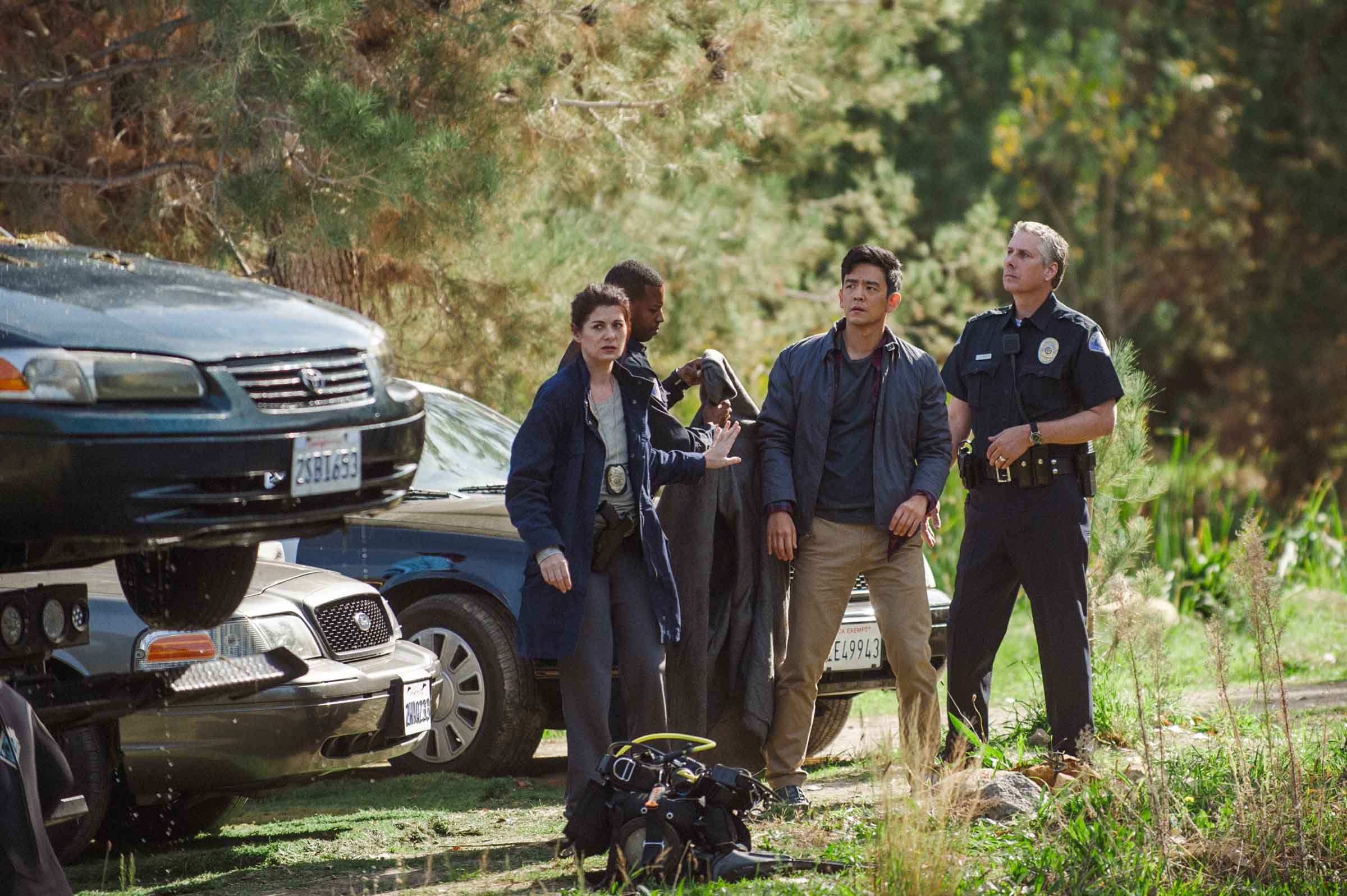 Films with computers at their heart struggle to engage, (how many times have we seen someone tapping away at a keyboard to save the day?) and maintain interest as most of us spend our days staring at a PC screen so going to watch a film where they watch a PC screen being projected on to a cinema screen which makes it all a little bit meta.  Searching is different in that it's a mystery to what has happened to the daughter and it does get dark with the searching revealing a little bit more as to what may have happened pulling audiences more and more into the story. Though it's a little too incredible as to what he finds online, far more easily than the police seem to, it's a compelling enough story if not a little far fetched.
Here's the Searching trailer…….