Even while she was still filming her first turn as the fan-favorite anti-heroine in "Suicide Squad," Margot Robbie recalls, "I knew that I definitely wasn't ready to stop playing her, that there was still so much yet to be discovered and explored on screen. That uncharted territory led Robbie to delve into options for Harley that included surrounding her with a girl gang, namely the popular DC team up Birds of Prey.
To help draft the players and create the world of the Birds of Prey film, Robbie reached out to screenwriter Christina Hodson. For the origin story that would pair Harley Quinn with a new collection of characters, they drew inspiration from various comics, such as the New 52 series, when Harley is out on her own and no longer with The Joker. That circumstance appealed to them as a logical starting off point because, in order to be the lead in her own film, shouldn't she also be the star of her own life? For Black Canary, they opted for Dinah Lance, daughter of the original, same-name Super Hero with the killer cry, but who still hesitates to hit that high note. They liked the version of police detective Renee Montoya who could be a little too tough and sometimes get in her own way, and felt that Huntress, with her tragic backstory, made for an ideal enigmatic loner averse to social interaction. All of whom made for the most unlikely grouping of wholly reluctant individuals, so who better to match with the infamous criminal girlfriend known for standing by her man…after her man has kicked her to the curb? Once they had their onscreen team of Birds locked in, Robbie teamed with producers Bryan Unkeless and Sue Kroll and the trio, collectively, found their director in rising star Cathy Yan, a discovery out of Sundance.
When Birds of Prey film opens, Harley Quinn is unceremoniously dumped by The Joker and, as she tells the audience (peppered with perhaps a few little white lies), she's finally living her best life, which includes a new best friend: a hyena she names Bruce for, well…that other Gotham guy. At the same time, she comes across several other women, each going about her day in her own way: solving mass murders, committing mass murders, or performing at a club patronized by mass murderers and their friends. Respectively, they are GCPD detective Renee Montoya played by Rosie Perez; Huntress played by Mary Elizabeth Winstead; and Black Canary played by Jurnee Smollett-Bell. To unite the women in a common cause, the film is infused with non-stop, edge-of-your-seat action as it pits them each against two very uncommon villains—mob boss Roman Sionis, aka the Black Mask, played by Ewan McGregor, and his henchman Victor Zsasz, played by Chris Messina—in order to save one young girl, Cassandra Cain. Cass is a sticky-fingered street urchin who picks the wrong pocket, and she is played by newcomer Ella Jay Basco.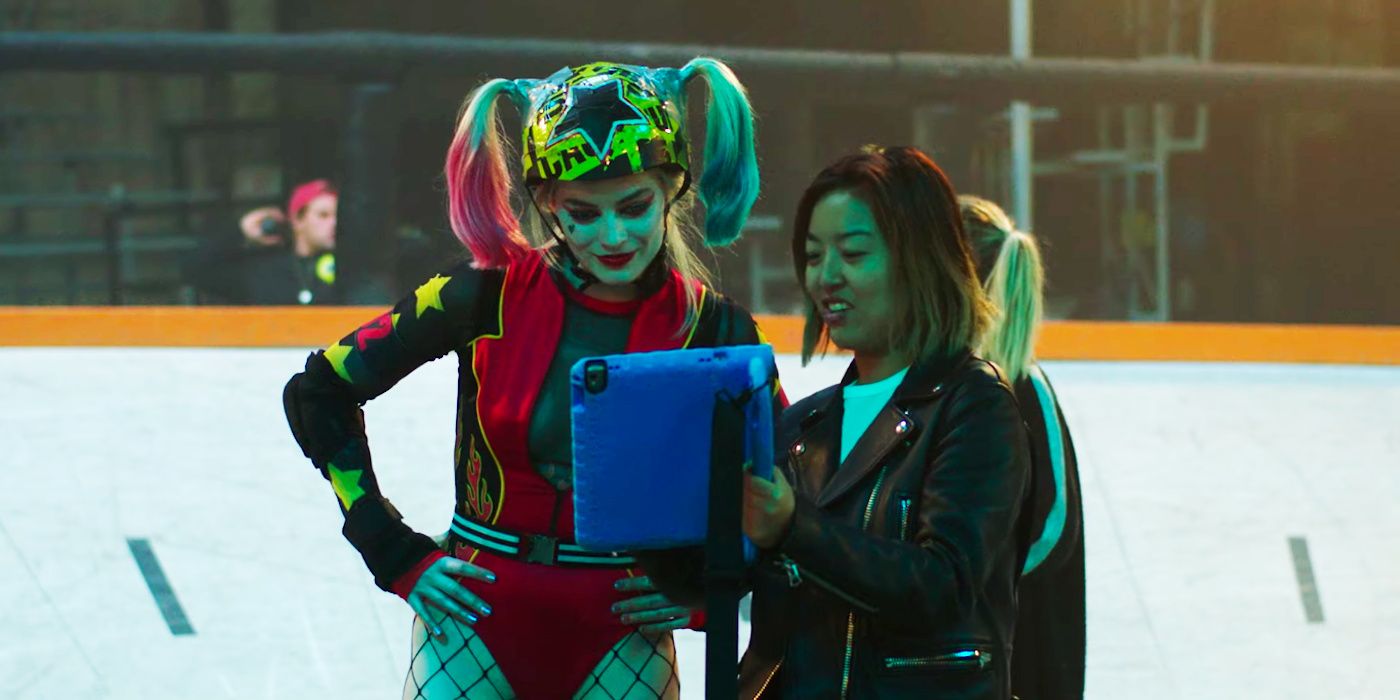 Margot Robbie was eager to step back into the role of the endearingly daring ne'er-do-well Harley Quinn. This time around, Harley is the recently liberated girlfriend of The Joker and presently wanted dead by every other lowlife in Gotham City. Her closest ties now are to her newly acquired roomie, a hyena. Without Mr. J's protection, Harley opts to strike a bargain for her safety with mob boss Roman Sionis by agreeing to retrieve an encrypted diamond from a slippery young pickpocket named Cass. But Harley being Harley, sticking to any deal she makes is less than likely. In researching Harley via the vast DC canon, Robbie came across Huntress and found herself immediately drawn to the character and her history. "I love a good revenge tale," Robbie says, "and Huntress's actions are entirely motivated by revenge. Huntress's real name is Helena Bertinelli, and she was once the daughter of one of the richest mafia dons in Gotham. That is, before he and the rest of the family tree were killed by rivals. Now grown up, the traumatic event has driven her to be single-minded about avenging her family. That, and being raised by assassins, has also made her a resilient fighter who doesn't give up.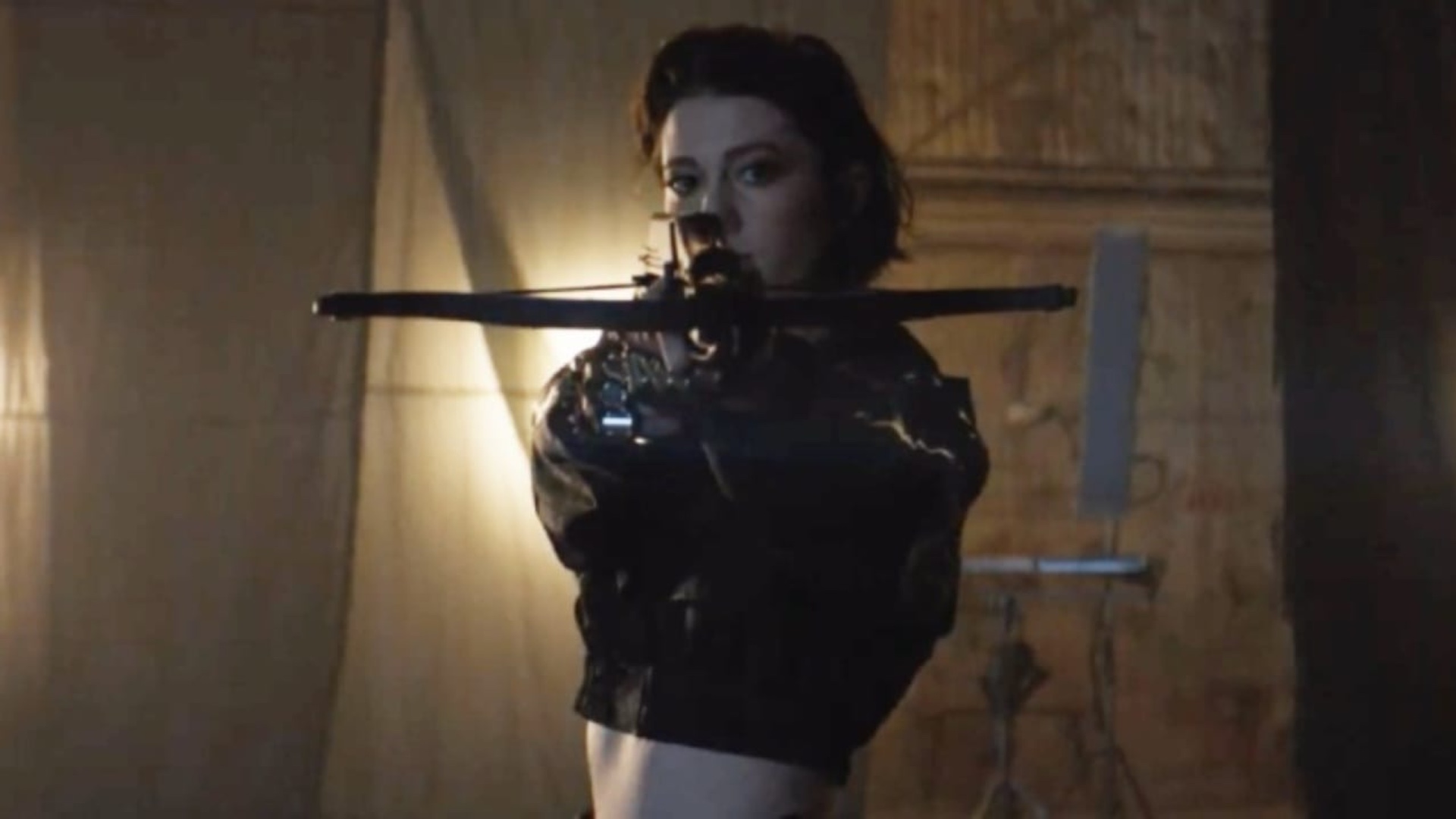 Mary Elizabeth Winstead took on the role of the enigmatic killer, deadly accurate with a crossbow and accustomed to being on her own, having lived so long with one mission in mind. "Huntress is definitely one of those great comic book characters who is born out of pain. She witnessed her family being murdered in front of her eyes when she was a child and has trained her entire life to be an assassin, basically, with the very focused goal of tracking down these men who killed her family and systematically annihilating them. Now she's a killing machine on a manhunt. Fitting in with society or being social has never been on her radar and she's not particularly interested in making friends.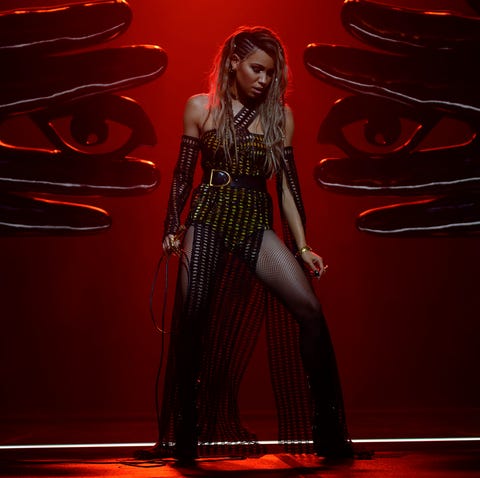 Another integral member of the Birds—and the only one with an actual avian appellation—is Black Canary. Known by most as Dinah Lance, the mysterious siren is Sionis's favorite lounge singer at his club Black Mask by night, and (thanks to Harley) his driver by day. Still sorting out her strengths from her superpowers, one thing's for sure: this songbird's got a killer voice, her signature "canary cry," and as such is the only one among the group with a real superpowerAll of the character's vocals, both musically and "metahumanly," were done by Smollett-Bell. In fact, Smollett-Bell's supersonic sound was derived from not only the depictions found in the comics, but from her own first introduction to Black Canary in a video game. "I was first introduced to her in the 'Injustice 2' game, and so, in my mind, that was always her cry," she says.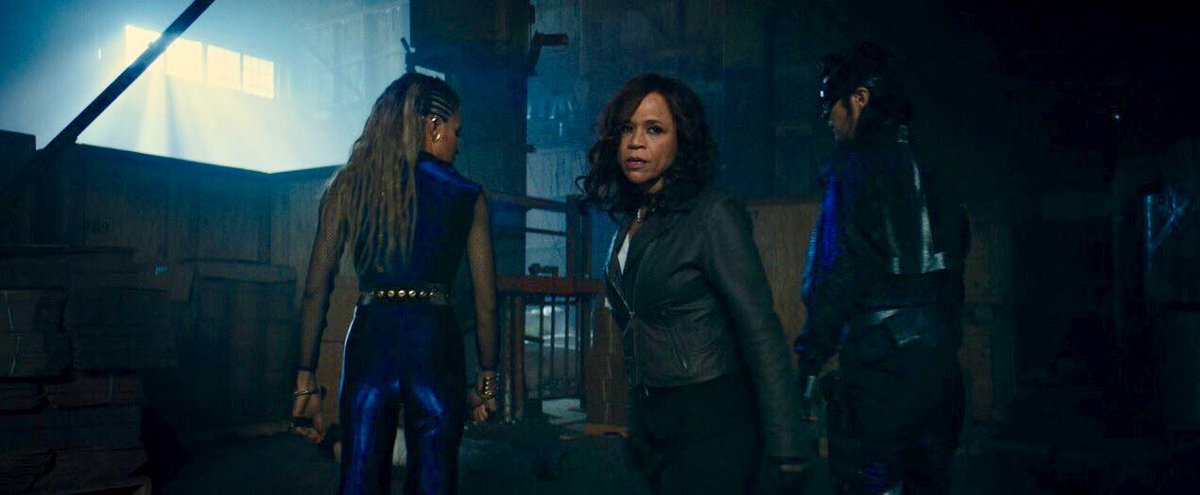 Perhaps the most unexpected of the Birds to join the flock is also the smartest detective in the Gotham City Police Department. Although Renee Montoya is well aware of Harley Quinn's reputation in the crime world, their paths have yet to cross. But Renee is, unsurprisingly, the first to deduce that mobster Roman Sionis is consolidating his interests. Unfortunately, she's the last cop the GCPD higher-ups will listen to. Her intense approach on the job often gets in her way and, by virtue of being a female, she garners little if any respect from her peers. Nevertheless, she'll do whatever it takes to take him down—even fight alongside one of Gotham's most wanted psychos. Rosie Perez, who has portrayed a wide variety of New York City archetypes throughout her career, embraced the hardened—but not hard-hearted—Gotham cop. She also appreciated being able to bring something fresh to the role, Perez also hopes her appearance in the film will inspire "women of a certain age to go out there, get back in the gym, and kick some ass! It's not over, you know!"
If Renee Montoya has become toughened by the job, Cassandra Cain, at age 12, has learned to tough it out on the streets of Gotham. Cass, as she's known, is a smart-mouthed kid surviving on her own—thanks in part to her uncanny knack for pickpocketing. But when she nicks a priceless gem, she becomes a target for real trouble, and it'll take Harley and the full complement of Birds to save her. In her feature film debut, newcomer Ella Jay Basco plays the fifth and final member of the group, who also serves as the catalyst to unite them. Basco remembers, "When I read the script, I just loved Cassandra Cain. She's a street girl without a family or a home, so she's both really misguided and super independent. She has had to fight to survive in this world, until she meets Harley Quinn." In fact, it was a particular storyline in a comic that initially inspired Robbie to include the Harley/Cass relationship that ultimately plays out on screen. "In my research, I read Harley Quinn: Behind Blue Eyes, and I knew I wanted to explore that mentor-mentee relationship," she recollects. "It told me a lot about who Harley was and what she was capable of. We didn't use the exact storyline from the series, but just understanding her and her connection to Cass in that way was enlightening."
Ewan McGregor portrays the mobster bent on cutting out (or up) the competition and consolidating the rest. He holds court in his own Gotham City nightclub, the Black Mask—where he serves as gentleman, judge and jury. While Roman may call all the shots, it's his right-hand henchman, Victor Zsasz, who fires the bullets—or, more likely than not, makes the cut. McGregor details, "Roman couldn't exist without Zsasz. Business-wise, he takes care of everything, certainly all the nasty stuff." Especially handy with a switchblade, Zsasz is loyal to his boss and to the job—in fact, he probably enjoys his work a little too much. Chris Messina, who took on the role of the maniacal man behind the man, offers, "The script was fantastic; there was a lot to draw on, but since I'm not a big comic book guy, I didn't know much about him, so I went back and read all of the comics and origin stories about Zsasz…hence, my hair colour," he notes, referring to Zsasz's close-cut, platinum locks. "In the books, he was often bald, so I'm glad we went with just the blond," he smiles.
Training began well before a frame of Birds of Prey was shot. Robbie's role required a great deal of stunt work, with her fight style incorporating a good deal of gymnastics. The actress did much of the work herself but felt very fortunate to work with world-renowned stuntwoman Renae Moneymaker for Harley's more acrobatic moves. In addition, she worked with stunt coordinator Jonathan Eusebio and his team at 87 Eleven Action Design, who handled training Winstead, Smollett-Bell and Perez, too. The team started months in advance with certain drills in order to get the actors' body mechanics ready for choreography. Inspired by an issue of The New 52 comic book, the action-heavy feature includes scenes with Harley Quinn in a roller derby match on a banked—or elevated—track, and also racing through Gotham. Though Robbie is proficient on skates thanks to her turn as ice skater Tonya Harding, she nevertheless had two skate doubles. All three were tasked with making the skating look less technically refined and more down-and-dirty, like Harley.
So what about that Birds of Prey hyena? They consulted an expert—a man who actually had a trained hyena in California—and it was confirmed that they are incredibly dangerous and the producers learned, if a hyena touches anything, he considers it to be his. "'Will he sit on a couch?' the producers asked. The reply was, 'Yes, but then it's his couch, and he'll eat it—and likely you—if someone tries to take it away from him.' It would be like having a massive, deadly diva on set!" Though most of the film's stunts and action sequences were captured practically, the filmmakers determined a real hyena was not the way to go, and cast, as Robbie describes it, "a big, big, big dog for Harley to interact with." They then turned it into Harley's loveable pet hyena Bruce via VFX during post production.
Birds of Prey is another step in the phenomenal career of Margot Robbie and you can read our review of the film HERE.