For a composer with 520 scores to his credit it took almost 60 years before Ennio Morricone won his first Oscar for Tarantino's 2015 western The Hateful Eight. It was a genre that he was synonymous having made a huge and lasting impression with Sergio Leone's spaghetti western trilogy starring a the little known Clint Eastwood. But his career was far more than that.
Born in Rome on 10th November 1928 Ennio Morricone was one of five children and his father was a jazz trumpeter Ennio also started to learn to play the instrument early in life even writing pieces for it at school where, at 7 years of age, he would meet Sergio Leone who would play a significant part in later life. At the unlikely age of 12 he enrolled at the city's Conservatory of Santa Cecilia acquiring an enviable ability at compositional skills and developing a thorough knowledge of the classical music.  Yet despite his undoubted skill he initially he had trouble earning a living as a composer with his original pieces.
In 1956 he married Maria Travia with the first of three children arriving in 1957. It was another mouth to feed and he turned to composing his own classical pieces for radio dramas before turning his hand to film in 1961 without any of them making any real impact. He even worked as a session musician to make money. It was at this point, 25 years after they met at school, that Leone , now a director, came back into his life asking him to write the score for A Fistful of Dollars on a shoestring budget using electric guitars and sound effects. It would be hugely influential and he would go on to score the rest of what became a trilogy with a theme tune from The Good, The Bad and the Ugly reaching number 1 in the UK charts in 1968 – a year when he composed 17 film scores alone. His output was prolific yet despite this he resolutely refused to move to Hollywood and never learnt English continuing to write his scores by hand.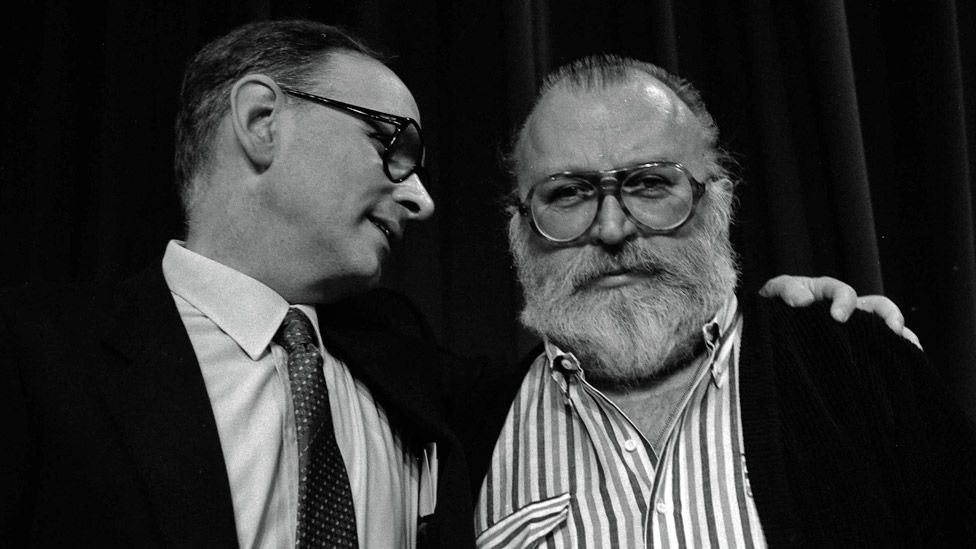 He didn't want to be just known just for his westerns and he was determinedly serious about his work  providing scores for directors such as Dario Argento, Don Siegel,  Umberto Lenzi, Terrence Malick, John Boorman, John Carpenter, Brian De Palma, Roman Polanski, Bernardo Bertolucci, Franco Zefferelli, Barry Levinson, Piers Paulo Passolini, Wolfgang Petersen, Mike Nichols, Oliver Stone, Adrian Lyne, Warren Beatty and of course Quentin Tarantino. Over his career he was Oscar nominated six times for Days Of Heaven, The Mission, The Untouchables, Bugsy and Malena before finally winning for The Hateful Eight which had been his first score for a western in over 30 years. Ironically having worked on a series of westerns that made Clint Eastwood a star Ennio Morricone turned down the opportunity to score Eastwood's Oscar winning masterpiece, Unforgiven, wanting to stay loyal to Sergio Leone but in later years he was to express his regret at not taking up opportunity to have worked with Eastwood on the film.  As his genius was recognised the honours rolled in especially in Italy and France and would also win the Venice film festivals Golden Lion in addition to 6 BAFTA's, 4 Grammy's and 3 Golden Globes.
Matching his huge output was his love of live performance including a 40 city tour of Europe in 2016 when he was in his late eighties and was still composing right to the end of his life.
He died in hospital on 6th July 2020 having fractured his femur in a fall. He was 91.