Fred Willard was one of those actors whose name you may not know but his face will be familiar and is probably best known for the mockumentary's of Christopher Guest and Rob Reiner.
Born on 18th September 1933 in Ohio he attended a military institute and after a brief tour of duty with the army in 1962 he formed a comedy act with Vic Greco getting an appearance n 1964 's Ed Sullivan show before going on to work in off Broadway shows. He didn't appear on the big screen until he was 34 years old in the exploitation film 'Teenage Mother' and after this worked with improv comedy troupe Second City and even formed his own troupe 'Ace Trucking Co' with who he appeared on the Tonight Show many times throughout the 60's and 70's. But even then he stayed in low key films until 1977 when he appeared in 'Fernwood 2 Night' which he followed up with the seminal US comedy show Saturday Night Live in 1978.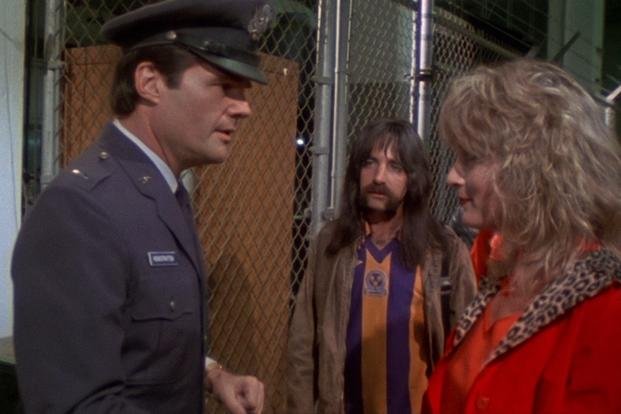 But it was really his appearance in 1984's landmark comedy 'This is Spinal Tap' where he played an Air Force officer taking the band on a tour of the military base where they were to perform. Christopher Guest, who starred in the film, spotted his improv skills and cast him in five of his own mockumentary's starting with 1996's 'Waiting for Guffman' to 2016's 'Mascots'. He made his own little bit of history when in 1995 he played one of the first gay couples in TV's 'Roseanne'.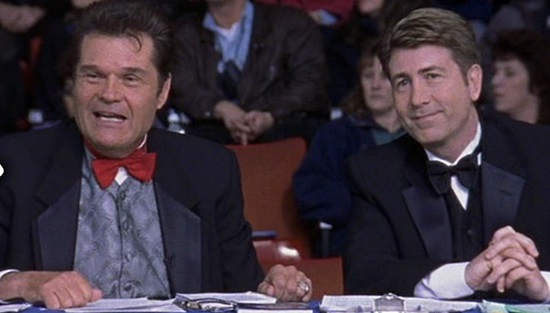 But it was his role as the gloriously inappropriate commentator in 2000's 'Best in Show' that really made him. That really was his skill as never really being a leading man or even supporting actor but he excelled in scene stealing roles. He appeared on a load of comedy films that included 'The Spy who Shagged Me', 'The Wedding Planner', 'Anchorman: 1 & 2  & 'Wall-E', but he was the first to admit regretting turning down the Ted Striker role in landmark comedy, 'Airplane!' In all he had over 300 appearances or voiceovers in his career.
Fred Willard was loved by his co-stars regarding him as both sweet, good natured and hilarious and his last role was in the upcoming Netflix series 'Space Force' where he was really looking his age. He was married for 40 years to playwright Mary Willard who passed away in 2018. Fred Willard was nominated four times for an Emmy award and won a Daytime Emmy in 2015 for 'The Bold and the Beautiful'.
He was 86 years old when he died in his sleep of natural causes.