The 80's had not been a great era for the British film industry constantly struggling to find finance and was struggling to make 30 – 40- films a year and many of them were over wrought, over earnest films of social realism set in the era of Thatcherism. Horror barely got a look in but 1987's Hellraiser had been a big critical and commercial success and off the back of that an idea for a film called Dream Demon had been kicking around in the mind of producer Paul Webster whose first feature in that capacity this would be. Initially Dream Demon had started off as a sort of Brit version of A Nightmare on Elm Street and began to evolve into a satirical swipe at the press and the hounding of Princess Diana by the press before screenwriter Christopher Wicking bought back towards horror again. Nonetheless Dream Demons lead character was still called Diana who worked in a child's nursery about to marry a military man (played by an almost impossibly blond Mark Greenstreet) from a well to do family.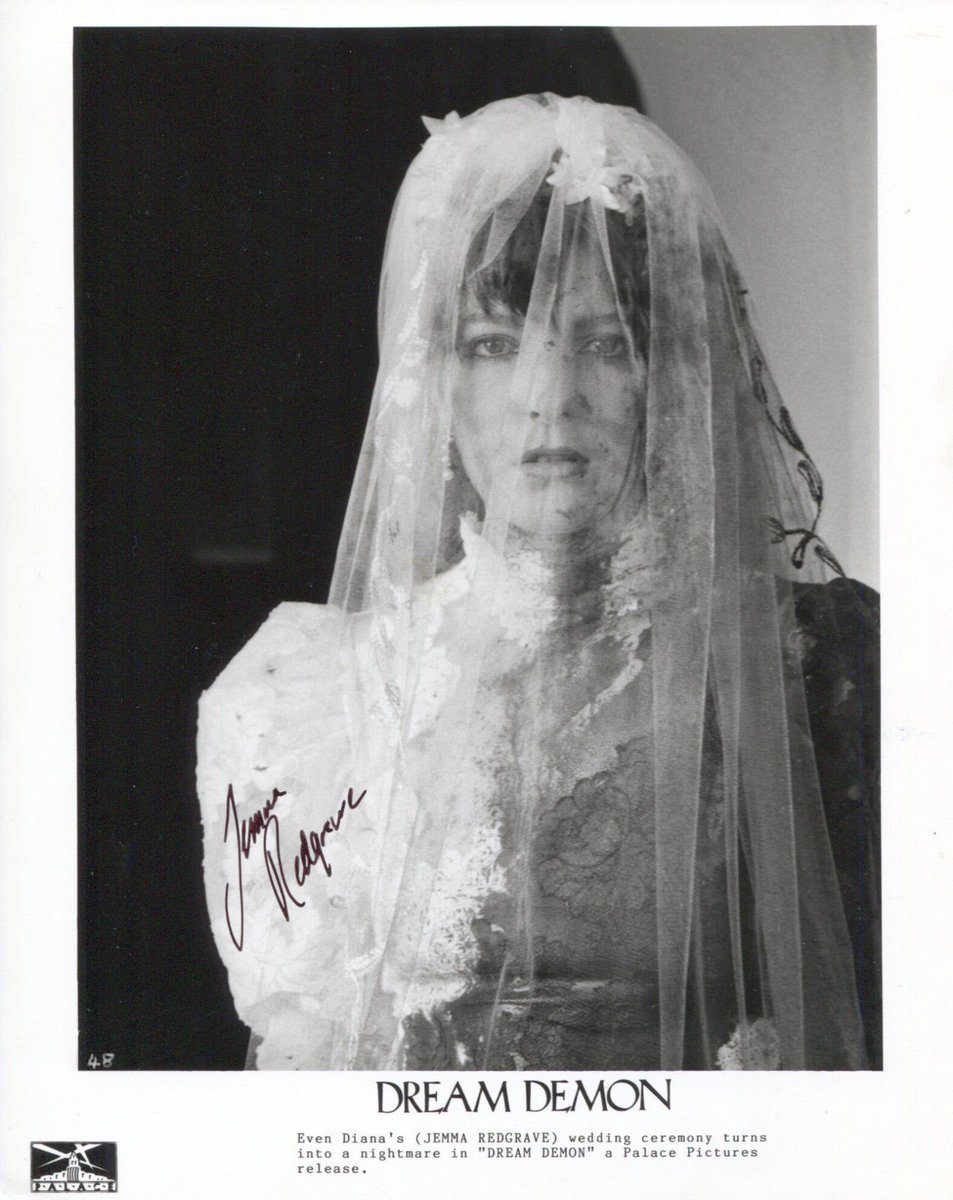 Starring Jemma Redgrave in her first starring role Diana befriends an American Jenny (Kathleen Wilhoite – here looking like the love child of Chrissie Hynde and Sid Vicious) sharing her fears about the impending marriage and stalked by a pair of paparazzi reporters played by Timothy Spall and Jimmy Nail. It all takes its toll on her as she begins to have terrifying dreams about demons but it's these demons that stay with her even when she wakes up and begin to commit some gory murders.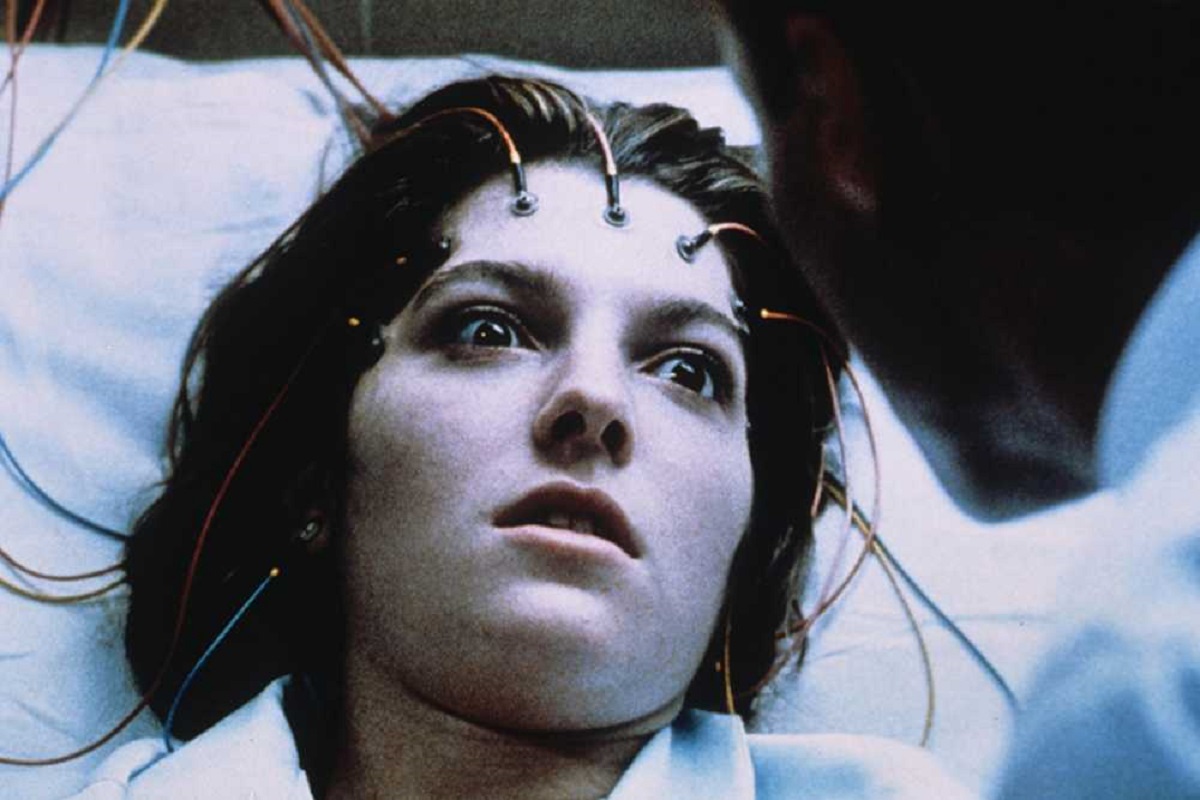 The film was directed by Harley Cokliss who had been working with some major US actors notably Burt Reynolds and Tommy Lee Jones and had been bought on board the project by co-producer Nik Powell as the original director had dropped out as his US based wife was heavily pregnant and didn't want to come to the UK whilst she was expecting. Cokliss did a pretty good job with what was a low budget film and the stuck with old school practical make up effects for the horror and in camera techniques. A tight schedule saw them shoot in a small TV studio – so small that lighting was nearly always from the side and often had a bit of an 80's pop video look to it with all the back lighting – and on location in Belsize Park. The first day's filming started badly when the 1st Assistant Director contracted meningitis but the production quickly got back on its feet with the film coming in on time and under budget.
Released in 1988 the film did modest business in the UK but the films US distributor went bankrupt and ended up being sued which resulted in Dream Demon disappearing before it had a chance to make an impact over there. Palace Pictures, the UK company behind it  had had a run of success in the UK but it too eventually went under and Dream Demon became one of those films that was difficult to find out just who owned the rights and where the film negative was kept which turns out to have been in Technicolor's film processing laboratory.
In keeping with Arrow's catalogue of new to blu ray releases Dream Demon has a wealth of bonus features and here it has extensive interviews with all the major players that include Harley Cokliss, Paul Webster (whose recent credits include Radioactive, Swimming with Men and God's Own Country) and who also provide commentaries . There's also interviews with Mark Greenstreet and Jemma Redgrave who is quite candid about the films lesbian subtext and imagery. Added to this are the usual trailer and a 'Making of' that was made at the time of the films release and is enjoyably dated with Cokliss sporting  the biggest afro seen on a white man. If there's anything missing its input from Timothy Spall who has never really stopped working unlike his co-star Jimmy Nail who despite having big TV success seems to have disappeared from our screens for the past 10 years. Made before CGI took over Dream Demon is an old school, old fashioned British horror film which, whilst a little cheesy at times, has enough practical horror effects for fans of the genre.
Here's the Dream Demon trailer…….
DREAM DEMON IS RELEASED ON BLU RAY ON 22nd JUNE 2020