'My name is Pussy Galore' was a line that had many knowingly laughing at the line delivered by Honor Blackman in the role that bought her to the world's attention in 'Goldfinger'. Despite being a lesbian in the book Pussy Galore would succumb to the machismo of Bond in the film as another one of his conquests. But Honor Blackman was very much her own independently minded person
Born in East London's Plaistow on August 22nd 1925 she regarded herself as a cockney girl and when her father offered her either a bicycle or elocution lessons for her 15th birthday she took the latter. Having gone to school in Ealing she attended Guildhall School of Music and Drama studying part time whilst working as a clerk in the Home Office and during  WWII she even worked as a motor cycle despatch rider.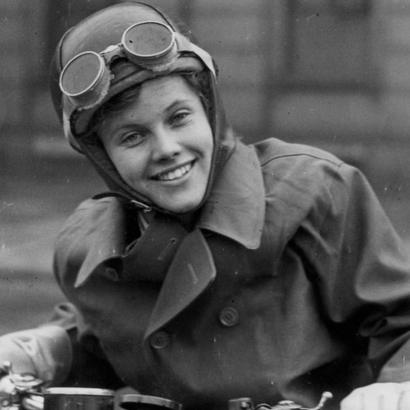 Her first acting job was as an understudy in a West End play called The Guinea Pig, and, when the lead actress became ill, she was asked to step in. Shortly after this she made her film debut in 'Fame is the Spur', starring Michael Redgrave and went on to land a number of minor roles in films even playing opposite Dirk Bogarde. As her career developed she landed a number of roles in higher profile films including the Titanic film, 'A Night to Remember' and even as Norman Wisdom's love interest with both roles in films released in 1958.
By 1962 she played the first of her two iconic roles as Cathy Gale in TV series 'The Avengers' in its second season establishing her in future roles as a strong and stylish woman opposite Patrick McNee and the pair would even record a novelty single, Kinky Boots. The role would win her a special BAFTA award in 2000 but it would also land her the other iconic role as Pussy Galore in 1964's 'Goldfinger' and she quit the TV series to take the role. Despite the huge success of the film it never made her as big a star as might be expected and this might have been that at 40 she was being overlooked for younger actresses.
Both characters set her up for more assertive roles and usually as a mistress in films such as 'Life at the Top' and 'Shalako' a western that was British made. These film roles kept on coming until 1978 when she appeared in a remake of 'The Cat and the Canary' but none of them were really big hits and after this she left the big screen roles and began working extensively in TV and on stage.
She only returned to film in the late 1990's in the long forgotten 'To Walk with Lions' and the far more remembered, 'Bridget Jones Diary' and even popped up in a horror comedy , ' 'Cockney v Zombies' with Richard Briers where she dropped a few F-bombs whilst armed with a variety of guns. She alternated this with a one woman show which she toured the UK telling anecdotes and singing songs.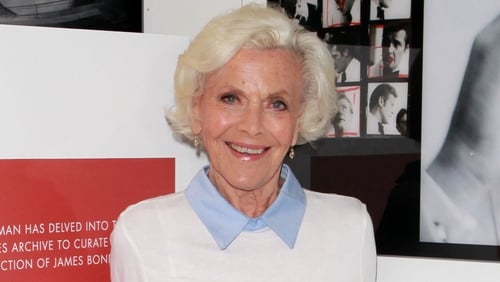 Honor Blackman would have been a CBE but turned it down in 2002 as she was a staunch Republican and campaigned to have the monarchy replaced. A Liberal Democrat in outlook she was never shy in speaking her mind especially about Margaret Thatcher and even laid in to her former star Sean Connery when he opted to become a tax exile in Spain.
Honor Blackman was twice married and divorced, first to Bill Sankey, with two children from her second marriage to fellow actor Maurice Kaufmann. She was 94 years old.